Search found 8924 matches
by Mongrel

Fri Jan 19, 2018 11:10 pm
Forum: Forum Games
Topic: Hottest N64 Game (Write-Ins)
Replies: 11
Views: 102
F-Zero X was alright, but I never ever forgave them for cutting the race length from 5 laps to 3. Such a simple change, but it made the game SO much worse.
by Mongrel

Fri Jan 19, 2018 11:08 pm
Forum: Your Facebook Timeline
Topic: Fun Facts
Replies: 389
Views: 33719
The belief that eating carrots improves night vision is a myth put forward by the British in World War II to mislead the enemy about their improved radar capabilities, when German bomber losses rose dramatically later in the Battle of Britain. British Intelligence didn't want the Germans to find out...
by Mongrel

Fri Jan 19, 2018 3:12 pm
Forum: Forum Games
Topic: Hottest N64 Game (Write-Ins)
Replies: 11
Views: 102
I think you listed almost all of the ones we owned already. Star Wars: Podracing Pokemon Snap (We didn't own the second one, but my brother and I managed to beat the entire game over 5 hours at a WalMart on one of those old demo consoles, lolololol. The trickiest part was figuring how to save the ga...
by Mongrel

Fri Jan 19, 2018 2:59 pm
Forum: Media
Topic: The New Imagedump Thread
Replies: 1220
Views: 97411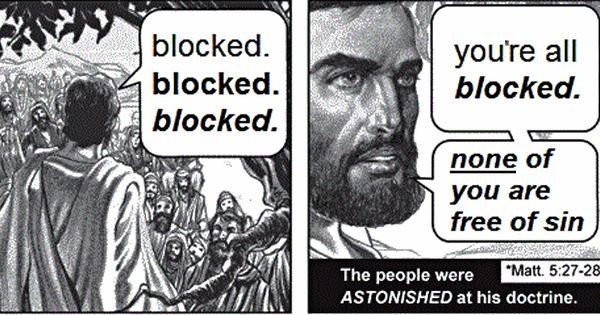 pfff hahahaha
by Mongrel

Thu Jan 18, 2018 11:05 pm
Forum: Media
Replies: 168
Views: 15836
by Mongrel

Thu Jan 18, 2018 3:31 pm
Forum: Politics Quarantine
Replies: 1392
Views: 76645
Grath wrote:didn't-actually-read-the-book
Speaking of that...