Search found 191 matches
Everything I learned about finance I learned from EVE Online.
by McDohl

Thu Feb 13, 2014 8:22 am
Forum: Media
Topic: The Star Trek Thread
Replies: 411
Views: 66270
Near the end of the video I was chanting for them to get to -100. "Go go go go!"
Duke, on the old forum, you said you had a shiny Riolu. I can trade my beautifly for it tonight after work.
Ok, bank is out for reals. Get it before March 14 for the 30 day free trial.
Pokemon Bank is out!

...in the EU, Australia, and New Zealand.

lol
by McDohl

Fri Jan 31, 2014 8:00 am
Forum: Games
Topic: Super Smash Bros Next
Replies: 137
Views: 38872
Lucario's back.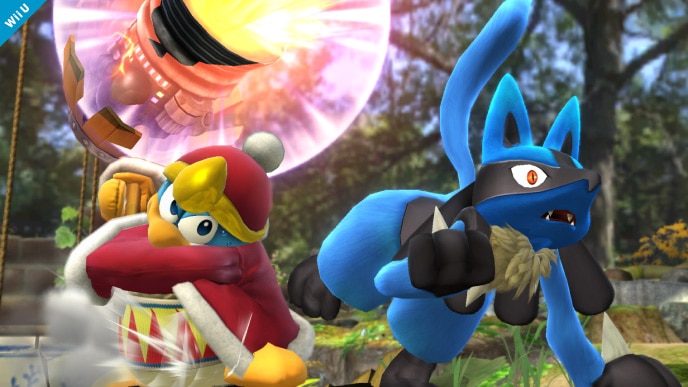 by McDohl

Tue Jan 28, 2014 12:11 am
Forum: Media
Topic: Doctor Who
Replies: 373
Views: 70165
I dunno, we kinda had flamboyance with Tennant's sand shoes and Smith's dickie-bow, plus the fez. If they went any further, they run the risk of tearing open old wounds that Colin Baker's costume caused. Sure, not likely to happen again, but no sense on taking too many risks with this new blank slat...
by McDohl

Sat Jan 25, 2014 3:40 pm
Forum: LP Hell
Replies: 376
Views: 80924
by McDohl

Sat Jan 25, 2014 3:34 pm
Forum: Twitter
Topic: Obituaries
Replies: 900
Views: 142266
There isn't much in the way of details, but Justin "JewWario" Carmichael passed away on Thursday. I only found out about it because of a tweet from Linkara. And I wasn't even done writing this post when I saw another tweet from JewWario's wife, saying that it was suicide. https://www.faceb...
by McDohl

Thu Jan 23, 2014 5:45 pm
Forum: Twitter
Topic: GOP Will Shit Itself
Replies: 860
Views: 128894
I don't have a source since I heard it on a radio news report, but Mike Huckabee said that we shouldn't help women who "can't control their libidos". Or something to that effect. Looking for corroborating reports. Edit: http://www.latimes.com/nation/politics/politicsnow/la-pn-mike-huckabee...
Back to Pokeymans, and it would seem that the Pokemon Bank and Transfer have been re-enabled in the Japanese Nintendo eShop. Here's hoping that NA, Australia, and EU aren't too far behind.