---
Thad wrote:Classy as always, TA. Classy as always.
You can fuck right off with the respectability politics bullshit.
---
I wrote something snarky here but thought better of it. I'll try and add something sincere later.
---
OK, real talk.

TA, I like you. I've known you for, what, 13 years now? I consider you a friend. And I agree with you on most things.

In case it's not already abundantly clear at this point, when I criticize you for a character failing, about 75% of the time it's something I see in myself, and don't like very much. (The other 25% is a subject for another time.)

In this particular instance, the trait I'm calling out, while worrying that it's one we share, is a mismatch between the compassion you preach in your politics and the lack of compassion you consistently show toward individuals. And not just public figures who you've got deep and fundamental disagreements with; you're pretty much nasty to everybody, all the time. You show a lot more sympathy for abstract groups of people than you do for specific individuals; you seem to like people a lot better in theory than in practice.

And you spend a lot of time justifying the moral rightness of being an asshole.

I don't know what "respectability politics" means; I'm not up on you kids and your Twitter slang. But it sounds like the latest variation on "PC", "SJW", "tone policing" -- a derisive catchphrase designed to mock people who tell you not to be an asshole.

I'm not defending McCain's politics or behavior -- in fact, you'll find that I don't like the guy very much. I'm just saying, hey, maybe don't be such an asshole. Mocking somebody for having cancer is a shitty thing to do. Even if HE'S an asshole.

And if you really believe that if another person shows indifference to people's suffering, then that justifies being indifferent to HIS suffering...well, think through the logical conclusion of that premise.

By all means, criticize McCain for his politics, and feel free to point out the hypocrisy in his receiving the kind of medical care that he would deny to others. Those criticisms are valid! But is there a way to express them without mocking an octogenarian for having brain cancer? Yes. Yes there is. And given the choice between two different ways of doing something, generally the one that doesn't involve mocking an octogenarian for having brain cancer is the better option.

When you preach compassion and decency but never seem to demonstrate any yourself, that undermines your message. It suggests hypocrisy and insincerity. It suggests that, contrary to the lofty ideals you espouse, you really only care about yourself. I gather you don't care much about how other people see you, and that's laudable up to a point, but maybe in this instance you should care at least a little.

I'm sure you've got a tweet-sized response all set to tell me why I'm wrong, either in your own words or in somebody else's. Believe me, I get that; it's always tempting to say something pithy and then pat yourself on the back for your own cleverness. (Hell, that's exactly what I did in response to your post. This is me trying to be better than that. It's taking all my self-control not to close with a movie quote.) If that's all you really want to do, then that suggests your motives aren't as pure as you claim they are.

Or maybe I'm just a verbose, holier-than-thou bloviator. Fuck if I know. Introspection is hard, and it's an eternal work-in-progress. But I recommend it.
---
From TT:
Westerhof wrote:Then don't think about your enemies. Think about your friends. People who have lost close loved ones--a parent or grandparent or sister--to brain cancer, and when they see us say "I hope he dies slowly and painfully" are forced to relive what that's like. Hate the evil the man has done, and leave the evil that's being done to him out of it when doing so as a mercy to those around you.
---
McCain has been a fantastic advocate for the state of Arizona, and the people who live here owe much to him, even the ones he probably doesn't like. He's also a legit war hero, who displayed levels of courage as a captive I'm sure I couldn't match. The nice things having been said however, he's a staunch advocate of just about everything I am against and I hope someone from the incredibly anemic Arizonan left somehow manages to replace him instead of fucking Martha McSally or whoever.
---
Yeah, Up Simba pretty much sums up my feelings on McCain and he has done literally nothing since the 2000 election to change that view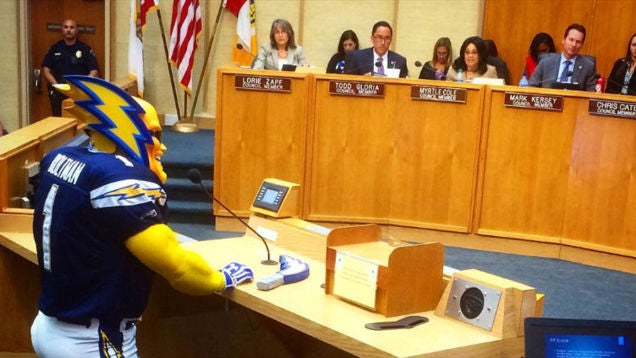 ---
FTR while on some level I feel inclined to the smugness I felt when Scalia died because here, too, is a man who is making life actively worse for a large number of people simply through inertia (IOW, retire bitch), there are two mitigating factors

1) McCain is a legit war hero whereas Scalia never did a damn thing to help anybody, and

2) McCain now faces a terrifying struggle that will end in a painful death, which is a real reminder of the mortality we all face, whereas Scalia died after being smothered by a hooker during chokeplay at a resort and that shit is hilarious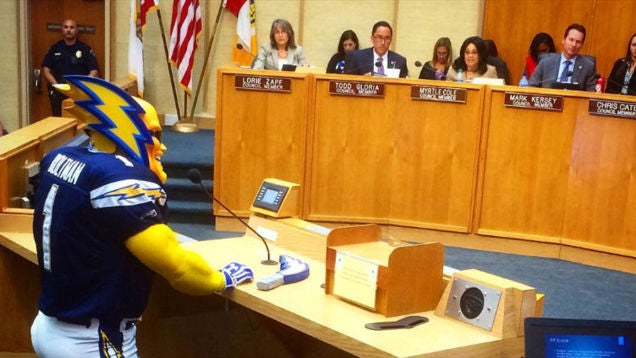 ---
So, John McCain excoriated both sides about the lack of a normal process to this health care thing.

DEMOCRATS WERE SHUT OUT OF THE WHOLE THING BY MITCH MCCONNELL YOU OLD PERSON, PLEASE RETURN TO YOUR HOSPITAL BED AND CONTINUE TO FIGHT YOUR BATTLE WITH CANCER INSTEAD OF RISKING YOUR LIFE TO KILL MILLIONS OF AMERICANS FOR FUCKS SAKE
---
This was in Phoenix.
No one hurt, thank god.
---
---