---
If by "horrifying and disgusting" you mean "entirely typical of shitty, self-promoting middle management."

Yeah obviously this guy has been dicked around and Amazon's noncompete and severance offer were both garbage, but hey, that's what lawyers are for. They'll make it to summary judgment (or not), then settle for an undisclosed amount. Hardly newsworthy, sadly.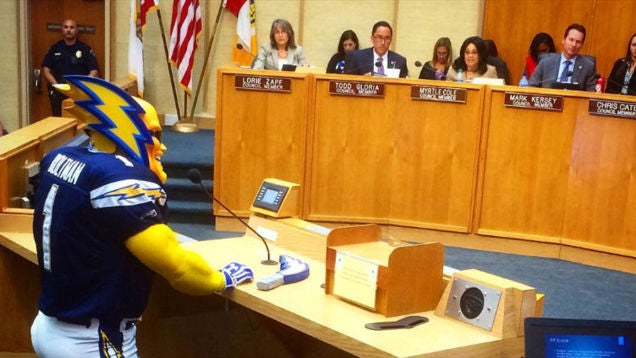 ---
" I've sent two letters to Jeff Bezos (as these are serious issues that I believe he would care about as the founder of the company and keeper of the culture)"
---
---
By the way, you may have seen headlines that Bezos is "The Richest Man in Modern History" (hence the thread title).

Strictly speaking, this is inaccurate clickbait (imagine that), as it only reflects the Forbes lists compiled since 1987. In reality, he "only" is seventh among all figures of the last 500-600 years (which is about as far back as we can go and still get concrete, inflation-adjustable figures), after Henry Ford in 6th place.

But the robber barons have been back for a decade or two now, baby. There's no denying it.

And while some, like Gates and Buffet are at least committed to giving all or most of their money away, Bezos has no such weakness. Oh sure, there's a little charity for the look of the thing but hearing those words, "Richest dude" what what was really important.
---
Yeah, Amazon's been doing some truly awful shit over the past few years, but when this went down, holy hell was that a new low:
Really starting to grate on my conscious to still be at AR after this shit. I'd probably leave if: [A] I wasn't so sure finding a similar job at this level would be a nightmare, and [B] it wasn't so painfully clear that the entire certification system I've built over the past two years would fall apart if I left to the people who would take my place. I need to get them self-sufficient.
Any time someone from corporate tries to float some kind of marketing horseshit about being "proud of what Amazon has accomplished" it is the height of comedy.
tumblr
|
twitter
|
wingnut circus
|
youtube
---
Amazon is as close to an AAA corp from Shadowrun as we've ever seen in real life. It's a hair from extraterroriality by now, and one might argue it doesn't even need it.
---
Well. This is horrifying.


---
They're really missing the glory days of the old mining company towns, huh?
---
My favourite comment is "How about you actually provide daycare for your existing employees first, huh?"
---
Amazon's HQ2 was a con, not a contest
"I lease office space all the time for my businesses and I always tell my real estate agent, 'We can lease any office in the world as long as I can walk there from where I live,'" Galloway said on the latest episode. "Amazon is now talking about having three headquarters, Seattle, Crystal City and Long Island City. The Bezos's also own three homes, and the average distance from those three homes to a headquarters is 6.4 miles.

"This was never a contest," he added. "It was a con meant to induce ridiculous terms that they then took to the cites all along that they knew they were going to be in."

In other words: By soliciting bids from lots of place where it was never going to move, Galloway alleges, Amazon was probably able to get more tax breaks from the pre-determined "winners."
---
Also, Virginia has to tell Amazon about public records requests - with enough lead time that Amazon can get an injunction from the courts if it doesn't like them.
Oh and there's this cherry on top of the shitcake:
EDIT: Also Brent/Mothra/whoever, could you please merge this with "Poisonous Animals of the Amazon"? (feel free to pick whichever title you prefer).