Among all the other nightmarish news from the past few
weeks
years, it seems this was overlooked:
TL;DR: The DoJ is basically declining to defend the ACA in the suit brought trying to deem it unconstitutional.
---
---
Posts: 840
Joined: Mon Apr 04, 2016 4:12 pm
Location: Seat of Judgement, aka about halfway up the stairs
And we're supposed to trust them after how many years of stoking the Tea Party and GOP for fun and profit?

Fat chance. You can't shake the Devil's hand and say you were just kidding.
: Mention something from KPCC or Rachel Maddow
: Go on about
Homeworld
for X posts
---
Still, this is DEFINITELY a case of the GOP eating it's own!
---
Posts: 1350
Joined: Mon Jan 20, 2014 6:45 pm
eighty. these fuckers are eighty.
murdoch is nearly ninety.

we've gone past being ruled by elders and into the realm of fucking mumm-ra
---
Thad wrote:I can't find it offhand, but I seem to recall linking to a Frank Zappa interview some years back where he made a similar criticism toward Libertarianism: he noted that the Libertarian Party supported giving land back to indigenous tribes, but also opposed imminent domain, and that of course the two positions are irreconcilable.

Zappa was probably closer to a Libertarian than any other political party (he favored a flat tax, and of course his views on drugs and free speech where very Libertarian-y), but this was one of several examples of why he wouldn't have made a very good Libertarian either. He also favored sin taxes and government funding for the arts.
I know I'm digging back here, but this is AFAICT the organizing principle of Left Libertarianism: you have a right to ownership of your own person and whatever property you develop via the sweat of your brow, but natural resources are owned collectively.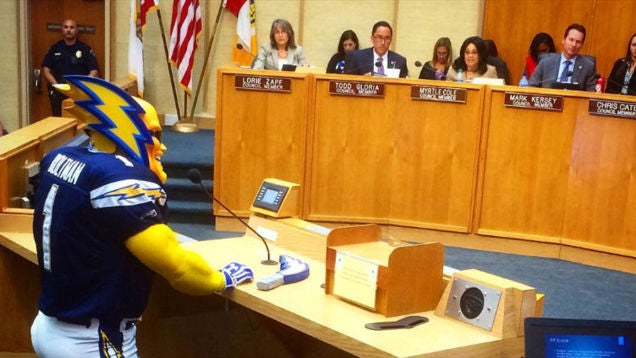 ---
It seems the Republican party (or some members of it at least) was actively seeking secret connections with Russian government figures through the NRA well before Trump.
HMMMMMMMMMMMMMMM...
---
Content Warning: Child sexual abuse.
This is messed up enough that I'm going to put a spoiler on it. If things are too much for you right now, if you are overwhelmed by the cruelty of the world, do not read this. It will not help. You'll find out about it soon enough, if there is any justice. We need people who care right now, and we need them to not be broken, so please take care of yourself.

Everyone else needs to make sure everyone they know hears about this.

https://www.usatoday.com/story/news/nation/2018/07/27/immigrant-children-detention-crime/853470002/
https://www.thenation.com/article/six-year-old-girl-sexually-abused-immigrant-detention-center
ICE employees have been raping captive children. I'm calling it rape because I don't want to downplay this or quibble over where the line is that pushes something from "mere" child molestation to "rape rape". People are commiting sex acts with imprisoned children. This is rape.

I don't like posting this but people need to see it and know it. This is something I knew was going to happen, it doesn't surprise me, and I hate being right about it. Hopefully I'm not right about what else we haven't seen yet.

If you're not registered to vote, do it now.
EDIT: URL tag removed due to showing through the spoiler tag.
---
Yep. That's the type of people they're actively recruiting, even.
That's also without even getting into
the fact that a frightening number of those children have simply disappeared, with many of the missing suspected to have been sold to sex traffickers
---
I expect (and certainly hope) that this will be the top story within a couple of days. Damned if it doesn't seem like a little too much of a coincidence that it broke on a Friday night, but even in our age of a fresh outrage every couple of days, this one feels like it's way too big to pass with the news cycle.
Took an anxiety pill, going to try and get some sleep, and tomorrow I'll look for a charity to donate to that's working to stop this.
I sincerely hope that it will be much harder to dismiss the "abolish ICE" movement as a fringe position next week than it was last week.
---
Posts: 1350
Joined: Mon Jan 20, 2014 6:45 pm
you know what's funny
trump voters thought hillary was the one
keeping kids in cages to abuse them
actually it's not funny
it's a monstrosity
---
I fully believe that every single evil thing republicans claim democrats are doing is actually projection of either what they are currently doing or want to be doing.
---
Everyone ridicules the idea of projection when it's leveled at them and theirs, but holy shit it's a reliable rule of thumb. I think everyone that ever read a history book knew these stories were inevitable, at least they're coming to light while it's still happening, not the usual ten years after the monsters are safely dead.

We often envy our grandparents for having a simple and undeniable evil to stand together and declare war upon. Be careful what you wish for, but here we go. No grey zones here, if you stand for this you belong dead.
---
Agreed 100%
tumblr
|
twitter
|
wingnut circus
|
youtube
---
There's still a lot of "Clinton would have been worse than Trump" sentiment going around, and that's the same kind of "our guy is garbage but everyone's garbage so at least he's our garbage" projection. I mean, I don't think highly of Clinton myself, but she probably wouldn't be picking fights with Canada and drinking piss from Putin's boots quite so much. And if you ask around Trump's base, they'll swear up and down that we're doing better today then we'd be doing with her at the helm, even as they have to sell their soybean farm to a bank to settle their debts.
---
Turns out we don't envy the unambiguous evil so much as the unambiguous solution. "Here's a gun, fire it at all the people speaking German" isn't going to work this time.
---
I dunno, we have the ICE employee doxx. That's somewhere to start.
---
"First thing we do is let's kill all the ICE agents."
---