Among all the other nightmarish news from the past few
weeks
years, it seems this was overlooked:
TL;DR: The DoJ is basically declining to defend the ACA in the suit brought trying to deem it unconstitutional.
---
---
And we're supposed to trust them after how many years of stoking the Tea Party and GOP for fun and profit?

Fat chance. You can't shake the Devil's hand and say you were just kidding.
: Mention something from KPCC or Rachel Maddow
: Go on about
Homeworld
for X posts
---
Still, this is DEFINITELY a case of the GOP eating it's own!
---
Posts: 1250
Joined: Mon Jan 20, 2014 6:45 pm
eighty. these fuckers are eighty.
murdoch is nearly ninety.

we've gone past being ruled by elders and into the realm of fucking mumm-ra
---
Thad wrote:I can't find it offhand, but I seem to recall linking to a Frank Zappa interview some years back where he made a similar criticism toward Libertarianism: he noted that the Libertarian Party supported giving land back to indigenous tribes, but also opposed imminent domain, and that of course the two positions are irreconcilable.

Zappa was probably closer to a Libertarian than any other political party (he favored a flat tax, and of course his views on drugs and free speech where very Libertarian-y), but this was one of several examples of why he wouldn't have made a very good Libertarian either. He also favored sin taxes and government funding for the arts.
I know I'm digging back here, but this is AFAICT the organizing principle of Left Libertarianism: you have a right to ownership of your own person and whatever property you develop via the sweat of your brow, but natural resources are owned collectively.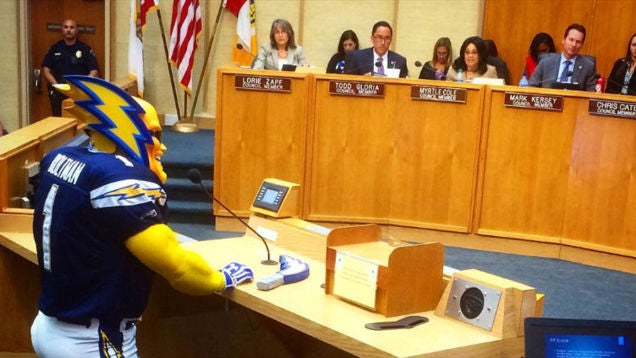 ---
It seems the Republican party (or some members of it at least) was actively seeking secret connections with Russian government figures through the NRA well before Trump.
HMMMMMMMMMMMMMMM...
---
Who is online
Users browsing this forum: McDohl and 2 guests