Barbarosa
:
Judging from your outfit, you must be a Dragon Knight.
Futch
:
Y-yes your highness. I-I'm Futch, Dragon Knight 9th Class.
Barbarosa
:
An apprentice. And what might you be doing here?
Futch
:
I-I came to g-get a black dragon orchid, your H-Highness. P-please let me go. I really need this orchid. To wake up the other dragons.
Barbarosa
:
Dragons? It must be Windy again. Young man, you must leave immediately.
Futch
:
Y-you'll let me g-go?
Barbarosa
;
Hurry, while I still feeling generous.
Futch
:
Y-yes, your Highness.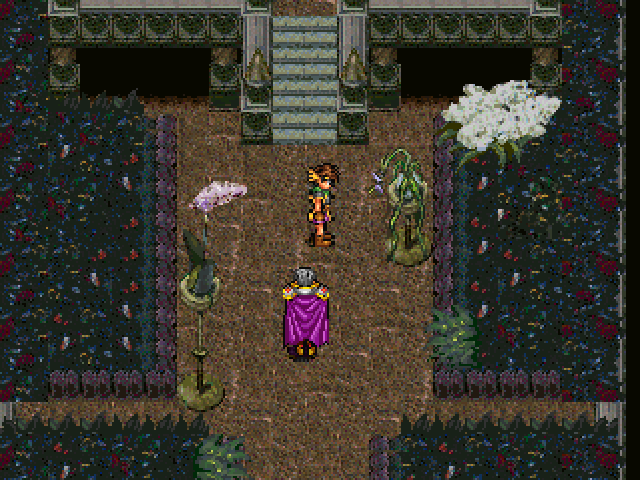 yoink
Futch proves himself smarter than 90% of the characters from Japanese media. He
could
hang around and chat with whoever it was who just showed up, but he already has what he needs.
bweeeeeeeeeeee
Unfortunately, the person who just showed up happens to be a powerful magician.