Things have not been going well.
Got a Council Mission wherein I was supposed to escort some babbling pippendandy from one end of an observatory to the Skyranger, dodging overwatched Thin Men. Thin Men are notoriously insane shots, and tend to score a one-hit kill if they get the opportunity.
Made it to the very end, then the Scientist got his head blown off and all my guys died but one. The last escaped to the Skyranger, making it... a draw?
The DOOM TRACKER actually looks worse now than it did here (taken right after the Terror Mission), with much of Africa now in the red.
I'm walking on thin ice.
More abductions. I pick the one with the highest panic level and gun it.
Better dust off them artisan berets and learn to drive like assholes, ladies...
..cause we're going to France.
♬ Mission soundtrack ♪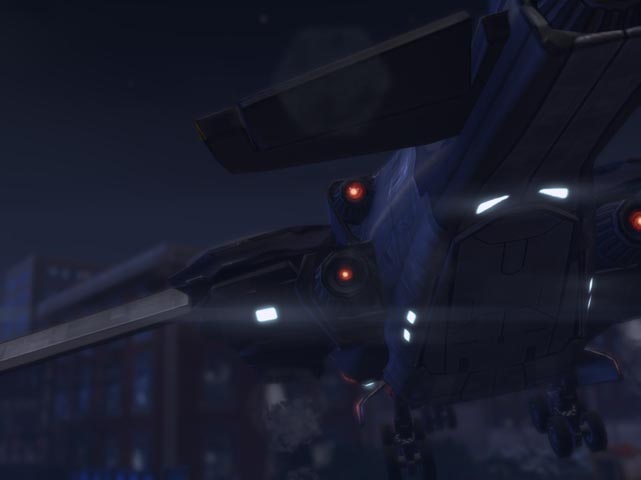 If the team's looking a bit sparse, that's because
NIKU FUCKING ATE EVERYBODY
All we have to work with are the lone survivor of the escort debacle, Ted Belmont, and two fresh recruits, Zara and Mongrel.
I head right, because the one time I went left
NIKU FUCKING ATE EVERYBODY
Spot a Meld canister suspiciously close. Not a 'toid in sight.
I set Mongrel against the door to flank whatever sea of demons is undoubtably waiting for me to make a go for the canister.
Surprisingly, it's clear. I move Mongrel to the front window.
FLOATERS
They scatter behind the construction equipment in the gully, well out of range.
Two sectoids also trigger, mindlink, and move into position.
Ted climbs onto the roof.
Hits for 2. Technically better than a miss.
Mongrel has a good angle, but the first Floater starts in with a line of suppressing fire, which drops his accuracy to nil.
The second does this crazy move the Floaters have where they can move to any point on the entire map, at the expense of not being able to move until next turn.
He drops right behind Zara.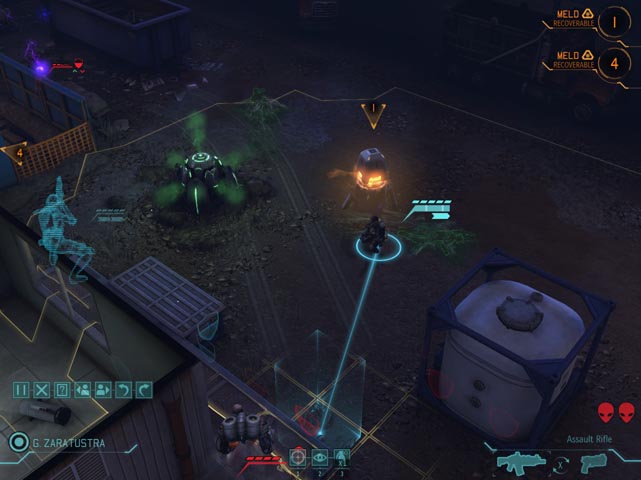 I fuck up while trying to select Zara, to move him behind the meld canister, and move him one square into the open.
He's probably toast.
Decide to go for a sure-fire kill on the Sectoid rather than try to hit the Floater under cover. If I can kill the Floater with Ted, I might be okay.
PEACE
Ted, meanwhile, can't make it around the bend to kill Zara's future assassin, so he tries to free Mongrel.
FUCK
Hits for just 2 again.
With Mongrel's accuracy at nothing due to the suppression, I use his grenade instead.
Gets the job done but quick.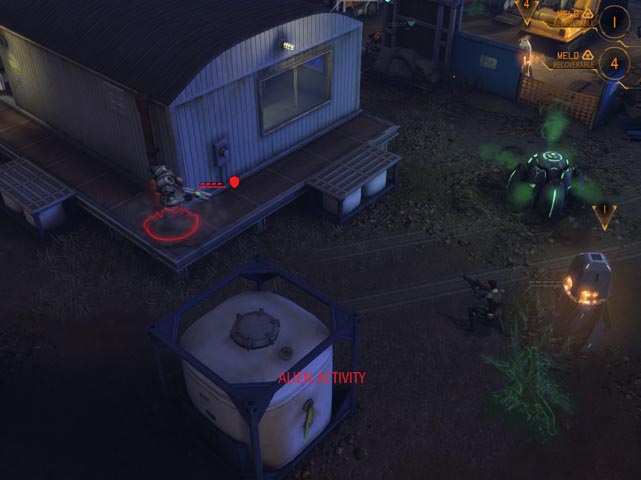 Zara, meanwhile, stares down certain death.
...and
lives
WHAT
Zara drops him like yesterday's lunch.
Ted redeems himself with this beauty of a headshot.
Mongrel moves in, grabs the Meld, and goes into Overwatch.
...triggering two ghost squids.
Every mission I've lost so far has been because of these sneaky little shits.
I move everyone up, and put them all on Overwatch, just waiting for these goddamn things to show themselves.
I don't wait long.
Ted shoots and
completely whiffs FUCK
Mongrel gets a face full of tentacle.
Zara cleans up the mess.
But triggers the last two Floaters in the process.
We're not in a good position for this.
Ted moves up the ramp and throws his flashbang.
Buys us some much-needed time.
Now all we need to do is fall back, regroup, and strike.
FUCK FUCK FUCK
FUCK FUCK FUCK FUCK
FUCK FUCK FUCK FUCK FUCK
FUCK FUCK FUCK FUCK FUCK FUCK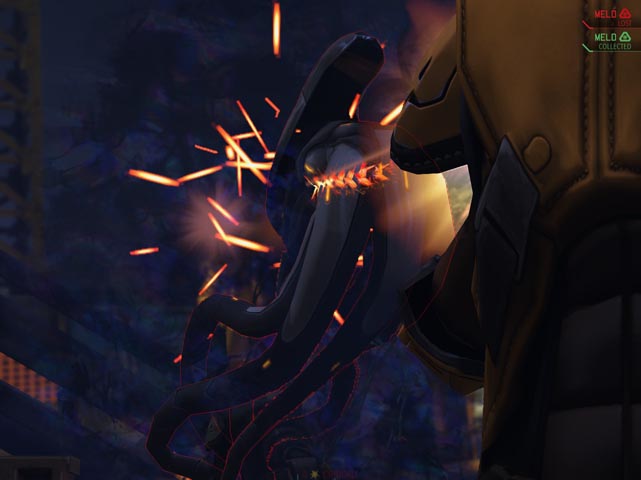 Ted rushes back down the ramp to get a decent shot and takes the shot.
He kills the goddamn thing with a solid 6-damage crit.
The Floaters take their chance.
Zara whiffs a dubious Overwatch shot through the netting.
ZARA IS DOWN, but not dead. If we can bag these monkeys in the next 3 rounds, he'll survive to fight another day.
Mongrel chooses this moment to freak out, fleeing behind the ramp for cover.
All of our hopes rest with Ted.
I believe in you Ted.
Aaaand that's game.
I've already started a second campaign with a slightly better strategy. I'll go over what's different and how it's going in the next update.