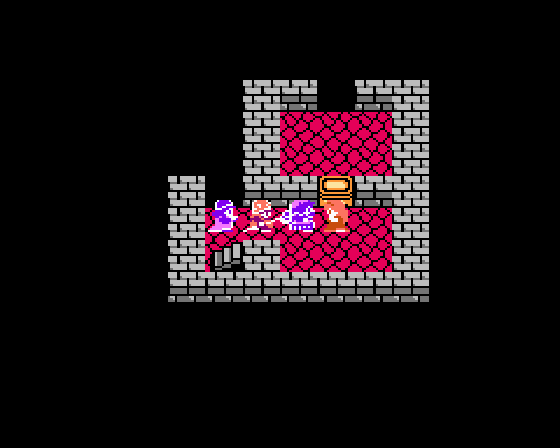 One might think that getting Taloon and Neta their own shop would be the end of Chapter 3, but any merchant can own a shop. It takes more than that to be the greatest arms trader in the world!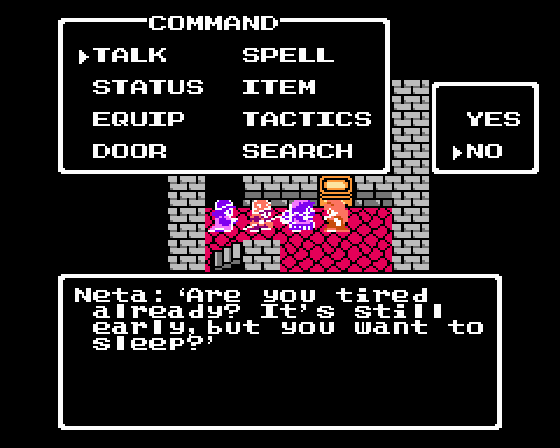 : Of course not!

: I'll stay at the shop and you bring in the merchandise, OK? When you speak to me over this counter, I'll take the goods you bring and put them up for sale.

: Got it. We'll have something before long, no sweat.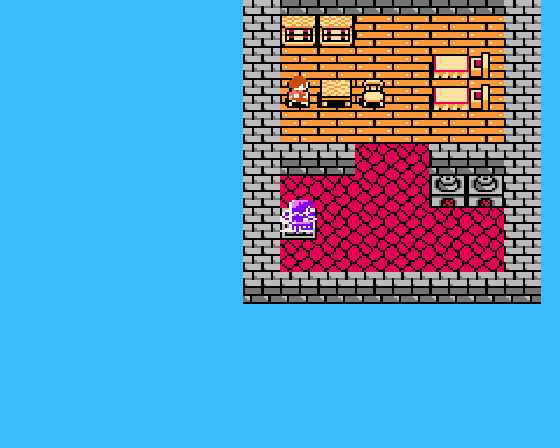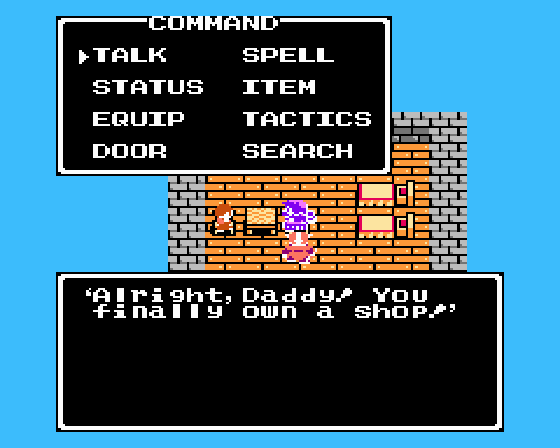 : It'll be yours one day, so be sure to help your mom out, okay?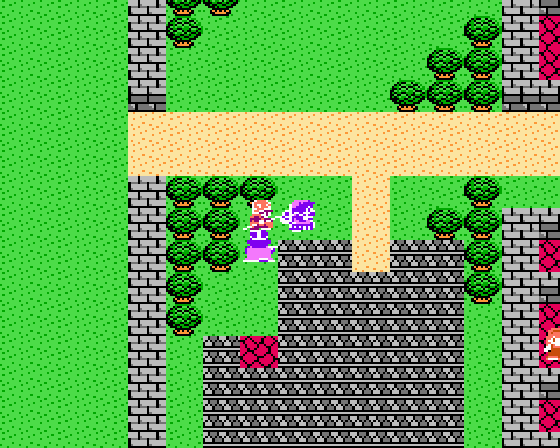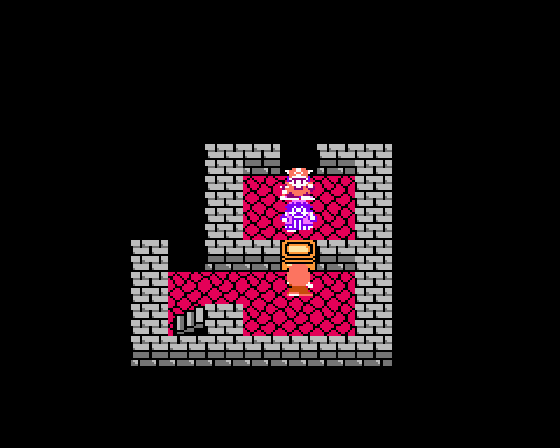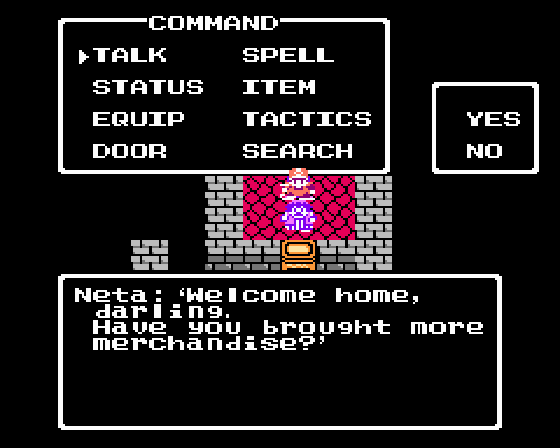 So, the shop. You can give Neta any item that you could sell to a regular store, and the next day, she'll have sold at least a few of them for more than you'd buy them from another shop. It doesn't make a lot of economical sense, but you can buy weapons from the shop across the street, give them to Neta to sell, and turn a profit. Looks like folk don't shop around much!
Now it would be very tempting to unload the Broad Swords and Half Plate Armors we have, but we better hang on to those specific items for now, for a reason that will become clear very soon. Sooo we can't really sell anything right now.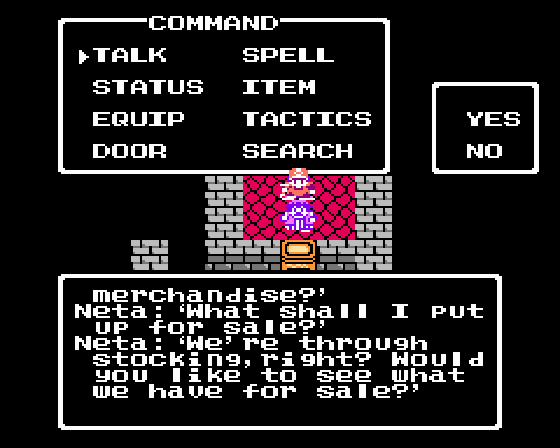 : Just for the form, please.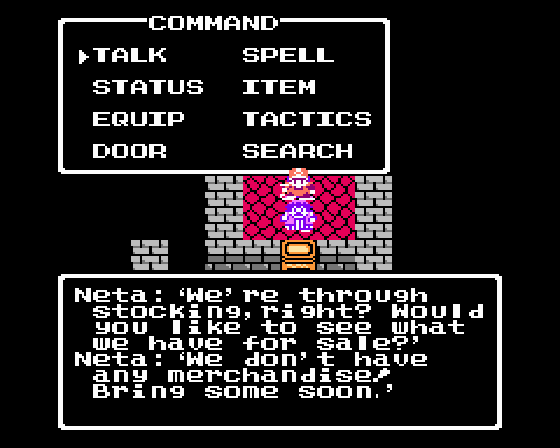 : Working on it!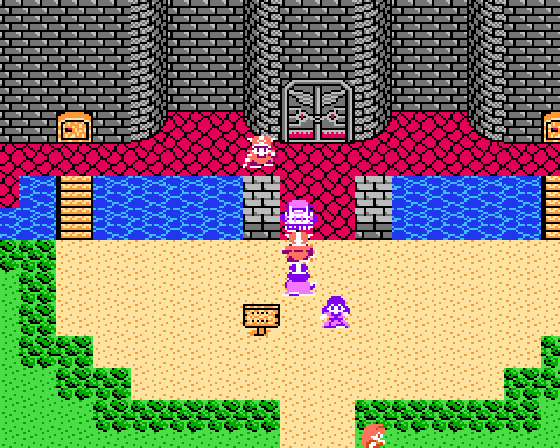 : Do we have business at the castle?

: Actually, yeah, we do. I got a hot tip from the logistics folk: the soldiers here could use new gear. I've got an in with the king, so maybe I can leverage that into a supply contract.

: ...I could use new gear.

: Heh, I'll tell Neta to give you guys a discount.

: Huzzah.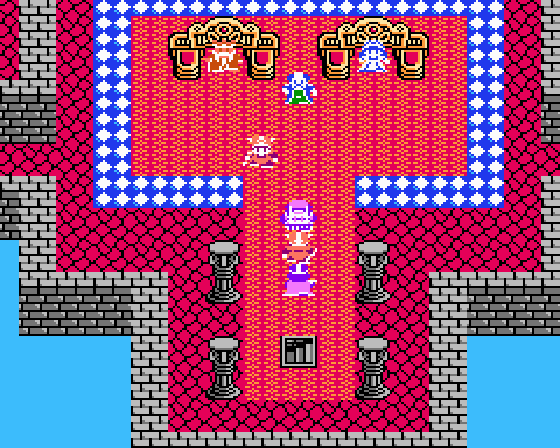 : Ah, good day, Your Highness!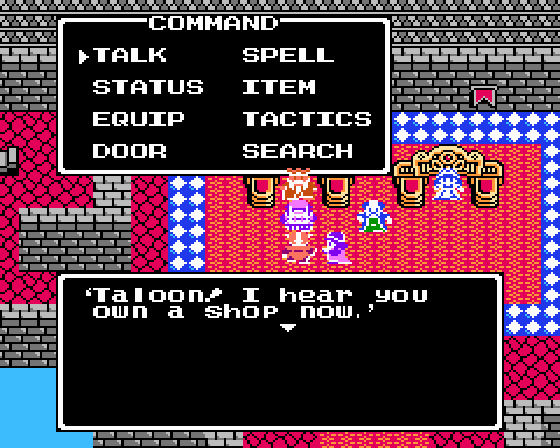 : It's all thanks to your kind permission.

: How about taking a big order from me?

: I'd be honored!

: I want you to collect weapons and armor for my soldiers and deliver them to the people downstairs.

: Alright, anything specific?

: My order is 7 Broad Swords and 7 suits of Half Plate Armor!

: Seven, and... seven. Perfect! I'll get these to you as soon as possible!
Aaaaand this is why it's unwise to give those to Neta.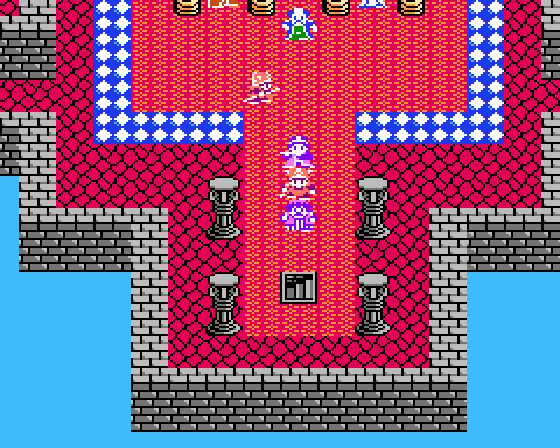 : I... Um... I won't pretend I'm much of a merchant, but I can't help but notice you didn't negotiate a price.

: Kings don't haggle with commoners, Laurent. I figure I'll bill him once all is said and done. Seven Broad Swords for two grand each, seven Half Plates for twelve hundred each, that's 22400 gold's worth of steel, so let's say an even 25000 to make it worth my while.

: So you're going to make 2600 gold from outfitting seven royal guards?

: It looks bad if I have to source the gear through retail, but whatever I can scrounge up from those critters in the wild is pure profit.

: Won't the soldiers mind that their equipment is used?

: They're using Copper Swords and Leather Armor right now. Trust me, if it's sturdy, they won't care where it's from.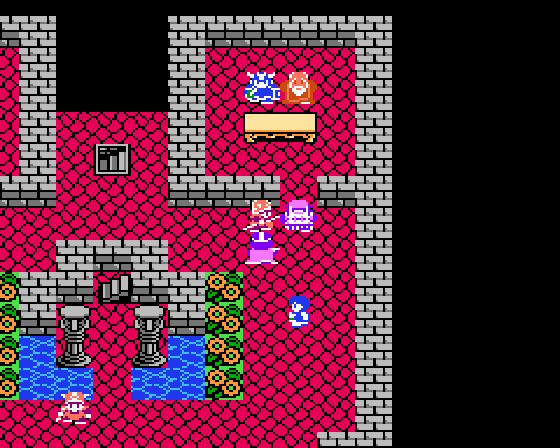 : Good day, my fine fellows, I'm here about the king's request.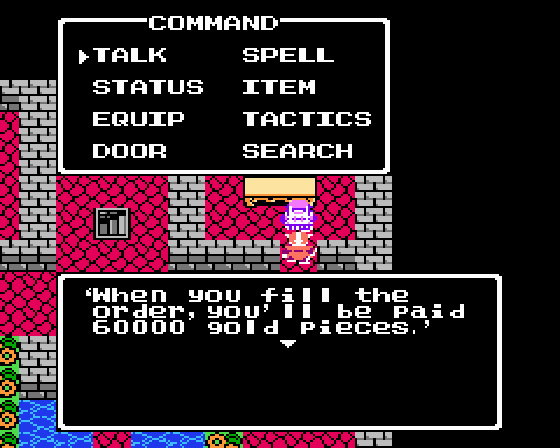 : ...!

: ...!

: Wait, didn't you say twenty-five-

: T-that'll be fine, gentlemen.

: You can buy them in other towns if you want. Do your best.
So, yeah, we'll be getting almost three times the value of the gear if we can fulfill the whole order. It's like the king is grateful for something!

: Absolutely, let's get started.

: Then I'll take your Broad Sword and Half Plate Armor. 3 Broad Swords! 1 Suit of Half Plate Armor! I've made a record of the delivery. The rest of the order is... 4 Broad Swords! 6 Suits of Half Plate Armor! Keep bringing them.

: Will do!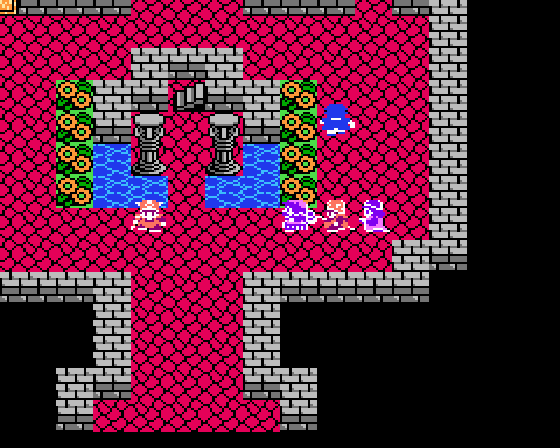 : Sixty thousand!

: With that kind of money, I could open a branch in Bonmalmo!

: What about that old guy in the tunnel? Didn't he need that kind of money?

: Hmm... Trade with Santeem is cut off for some reason, so it might be a good idea in the long term to open a path to the east. Ah, it's too bad Endor doesn't have shipyards.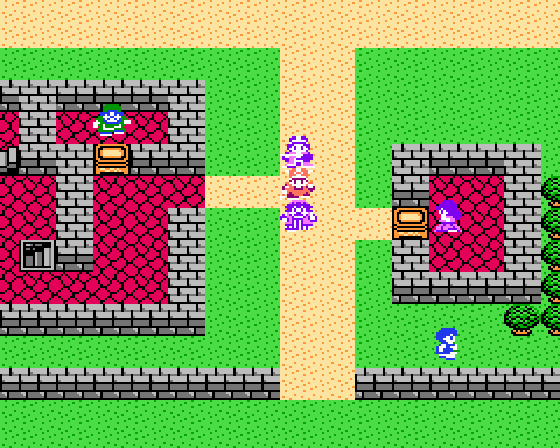 : So what's the plan now?

: Eh, while I've got you guys with me, I might as well pick that cave clean. We left a bunch of good stuff down there.

: I'm all for bashing a few more heads.

: How about we bring some Antidote Herb this time?

: Oof, right, good call.
We only have 24 gold left, so we pick up two bundles, they'll have to do. And we can't afford to replace the Iron Shield we sold to buy the shop, so Taloon has to go hatless and shieldless. Good thing he's gained a few levels since we first went to that cave.
Oh, hmm, that's right, we didn't get a free heal while Taloon's family traveled south, and Laurent only has 29 MP. I'd go to the inn, but our crew's contracts are running out soon, so we should make the most of it.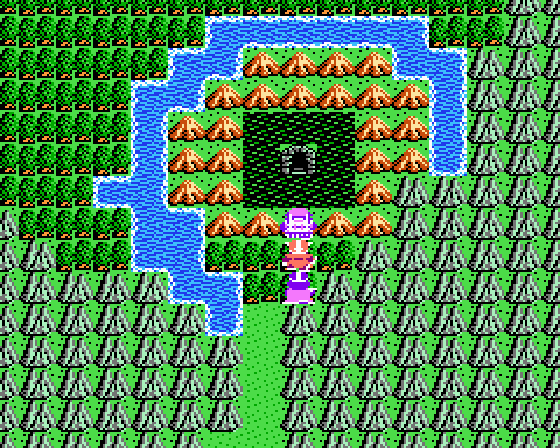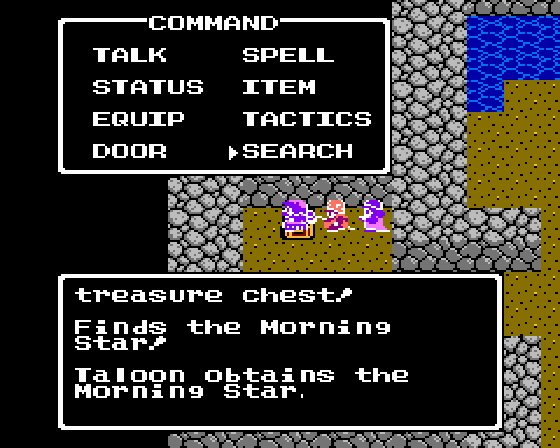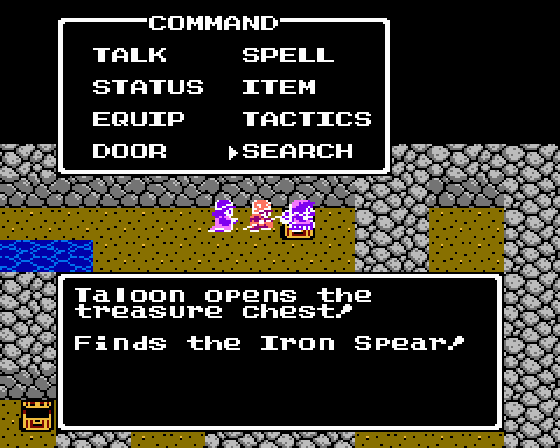 Sweet! Aaaand we retrieve one Broad Sword and Half Plate from the flooded level without much incident. That's all of the loot in here!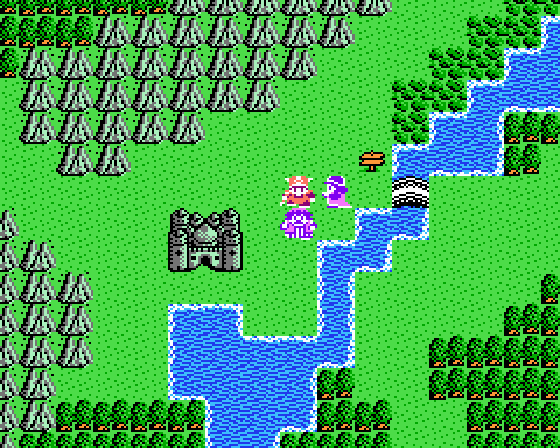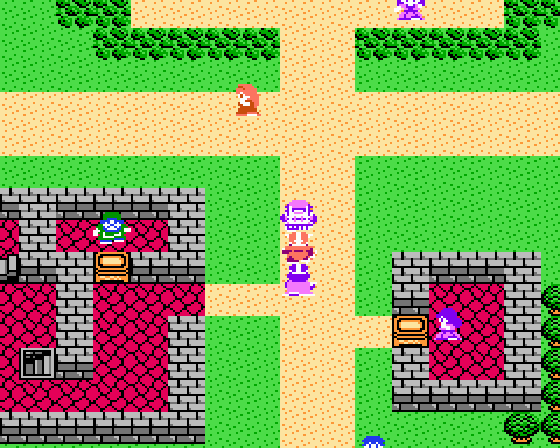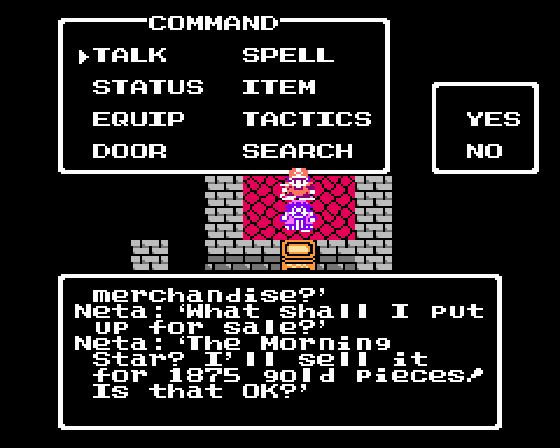 : Yeah, that'll be fine.

: Alright, I'll put it up for sale.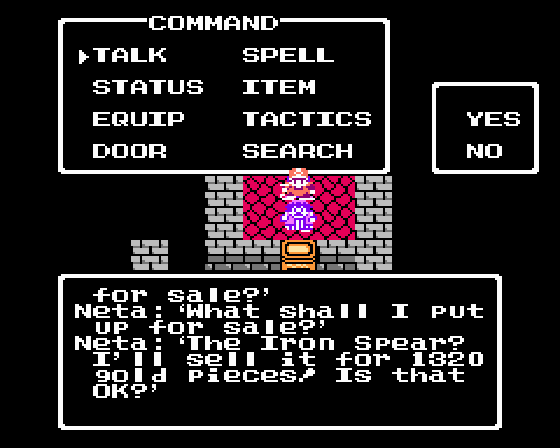 : Perfect!
Considering Morning Stars and Iron Spears usually go for 1250 and 880 respectively, that's a lot of profit!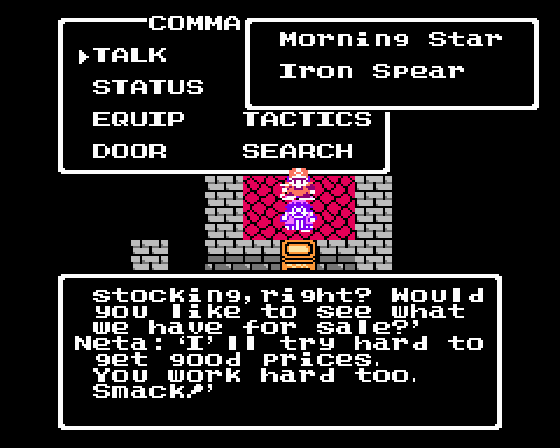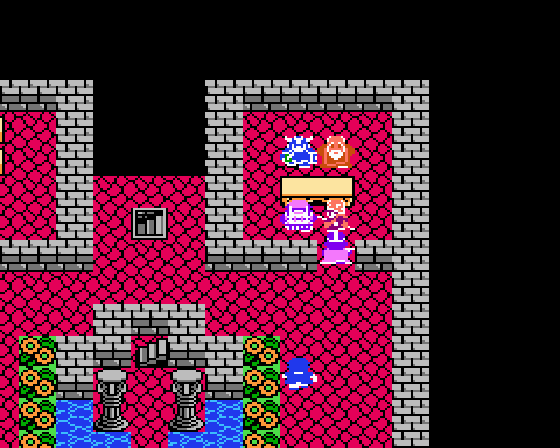 : The rest of the order is... 2 Broad Swords! 5 Suits of Half Plate Armor! Keep bringing them.
Having found so many Broad Swords is very, very fortunate, since they're the most expensive of the two. We've just about run out of guaranteed chests, though. From this point on, we fulfill the rest of the royal order through more random drops, or buy the gear with our shop's profits. There's functionally no rushing that: you pretty much gotta get into a bunch of fights, or spend several days stocking Taloon's shop with store-bought gear.
There is one more trip I'd like to make, though. We earned about 700 gold from fighting in the cave, so we buy a Chain Sickle, give it to Neta, and leave north.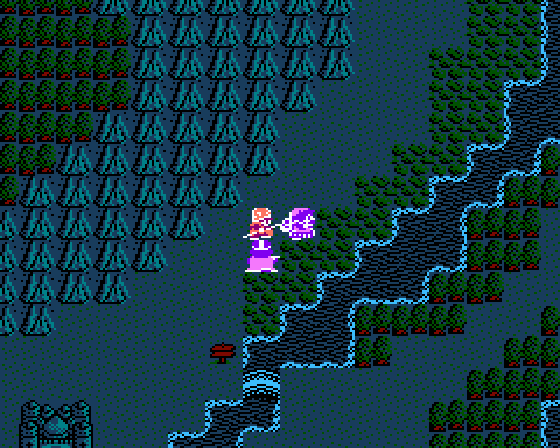 Night falls just as we're out of sight of Endor. Laurent's still running on empty, but most overworld monsters are not dangerous at this point.
As the sun rises next...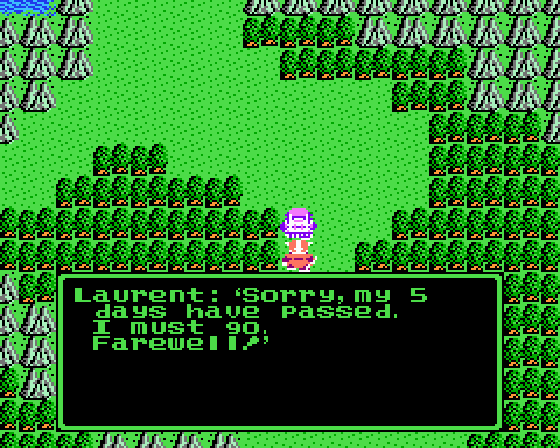 : No problem, I understand. Thanks for your service!

: I sure earned that 600 gold, haven't I?

: We can call it a learning experience. Don't undervalue your skills, and maybe try not to fail to put Vampire Bats to sleep quite so often in the future.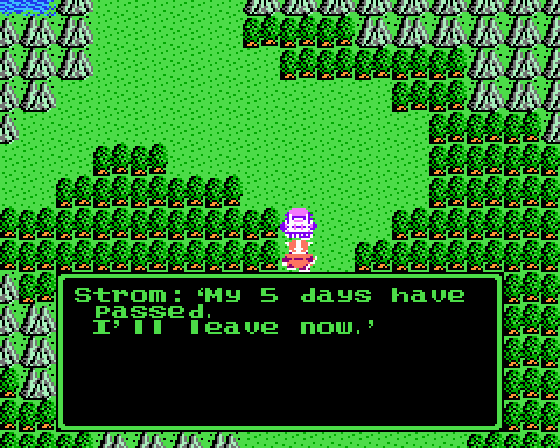 : Strom, it's been real!

: Take care, bye!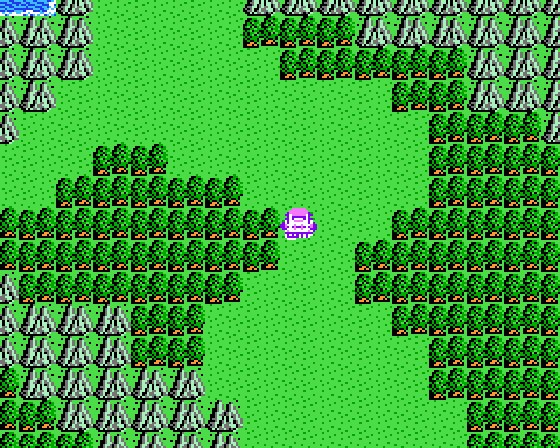 Aaaand they're both gone immediately. It's okay, we're almost there.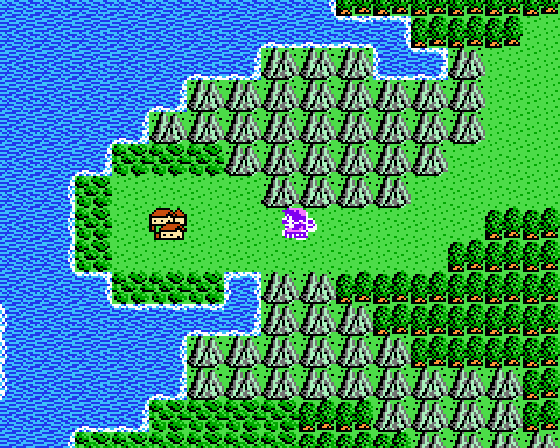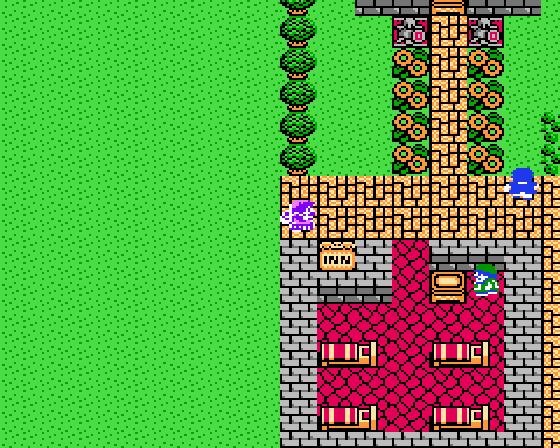 : Hey hey hey!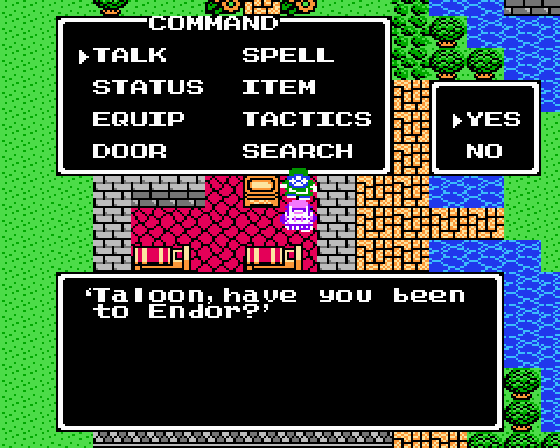 : I practically own the city now!

: I bet it's a bustling place.

: Heh, kidding aside, I guess we'll see if we made any money off of it when I get back. Fingers crossed!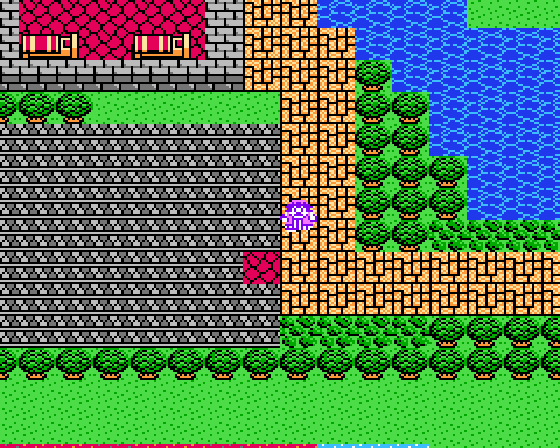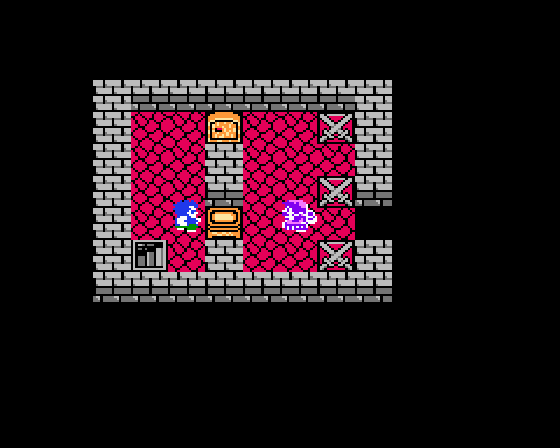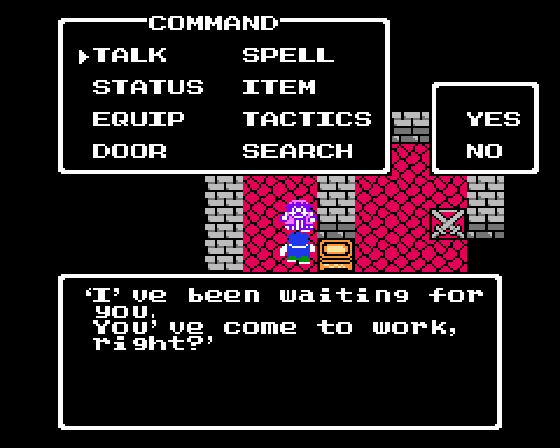 : Actually, no. I have my own shop in Endor now, sooooo I won't be working here anymore. I won't be long, I just wanted to say thanks for giving me my start. So... thanks.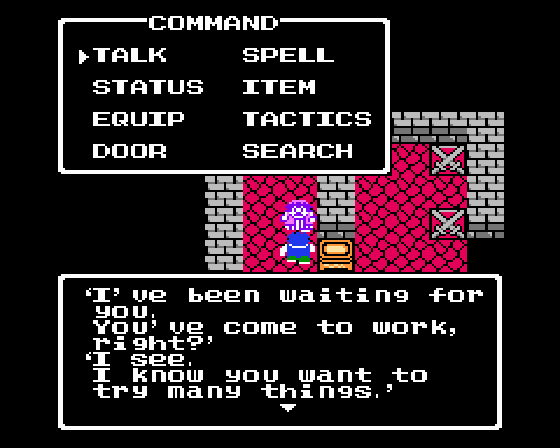 : No problem. Do what you want. If you want to work here again, come back.
There's nothing stopping us from working here again, and it would give us more chances to get Swords of Malice, but we have better things to do! It'd very inconvenient at this point besides, since we can't sleep at home anymore and the innkeep won't rent us a room (given that he still assumes we have somewhere to stay).

: Oof. Wonder if we'll find a buyer soon.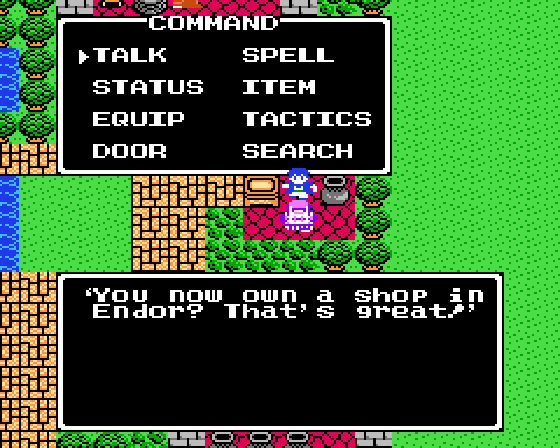 : It has walls and everything!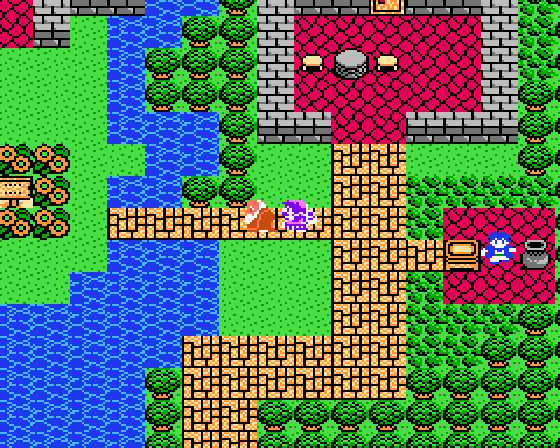 : You know, you could really get your son to do this for free.

: Oh, it's not just the same without you, Taloon.

: Oooooookay then.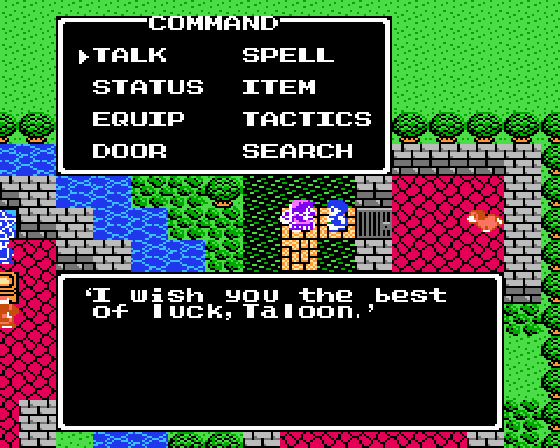 : Likewise, kid. Hope it all works out for you.
And at night...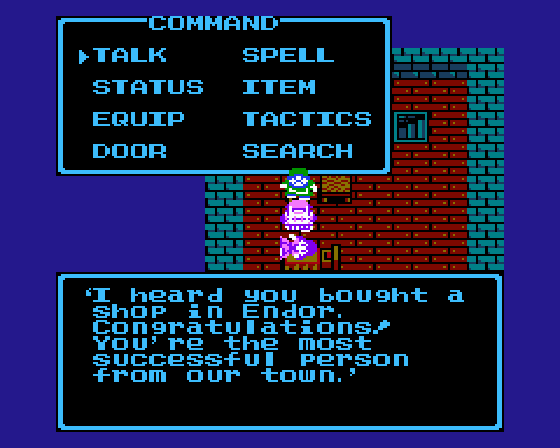 : Huh! I don't know if I like thinking of it that way, but... I guess I am!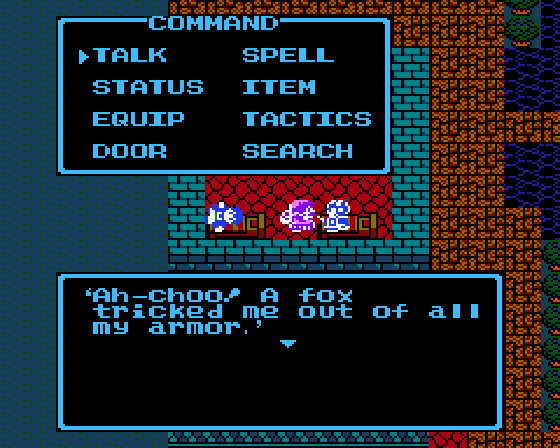 : Wait, what?

: Ooooh crap, it must have been that Full Plate!

: Someone else was also tricked by foxes. What was his name? I think it sounded like da Gardi...

: Eh, that's old news by now.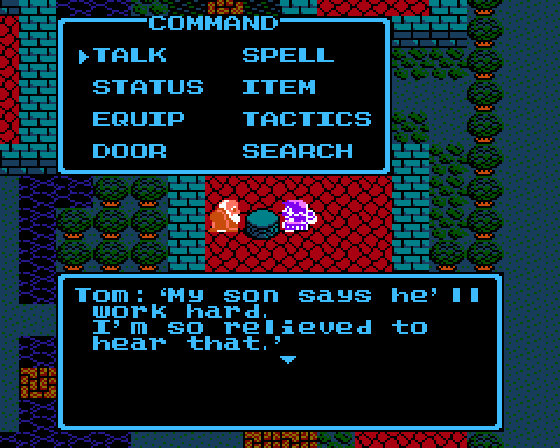 : He's a good kid, it just took a while for it to get to the surface.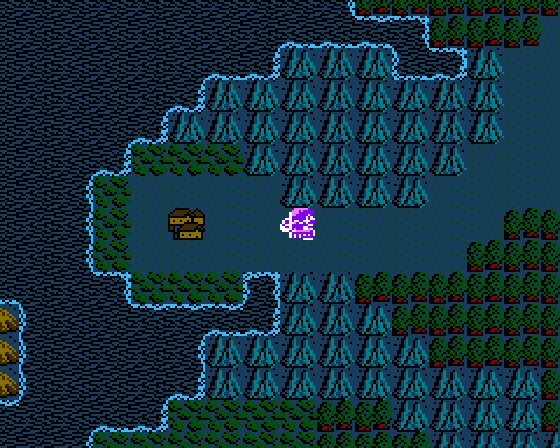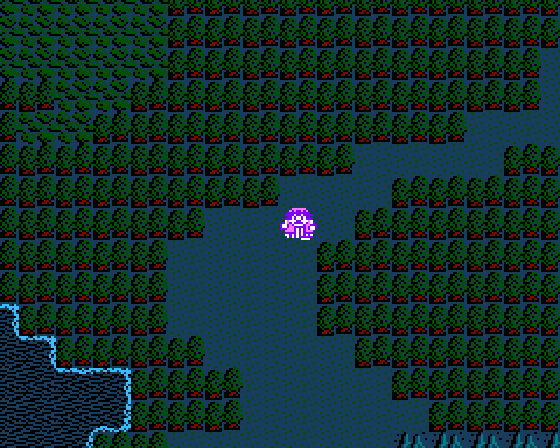 We find a Wooden Hat after a Giant Worm fight here. Might as well keep it on this time; if we're going to be fighting solo, it's best to do it with full gear. We'll get that Iron Shield replaced too!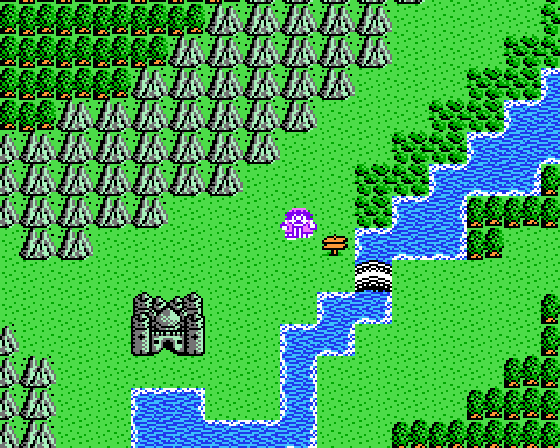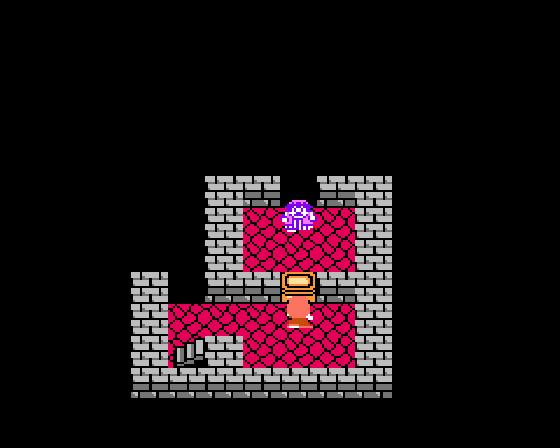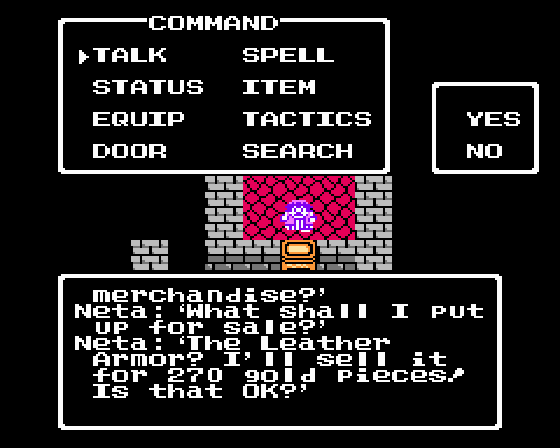 : Oh, I trust you to set sensible prices, sweetheart.
We haven't sold anything yesterday, and we need a rest badly, so we spend our 350-odd gold on a Chain Mail for the shop, and take it easy for the rest of the day.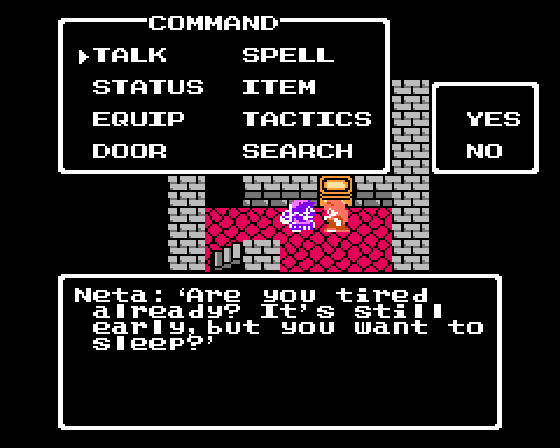 : Yeah, I just came back from Lakanaba to say goodbye to everyone in person, so I'm pooped. Let me know if you need a break at the counter, alright?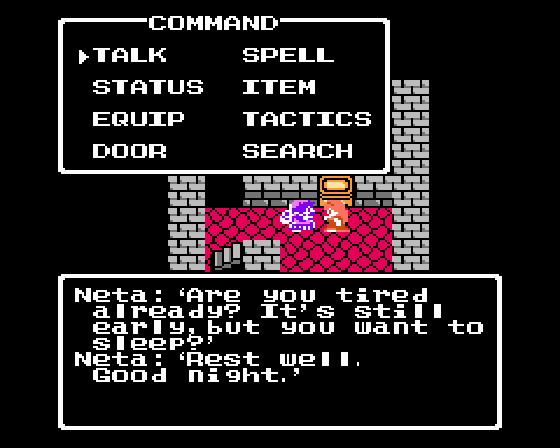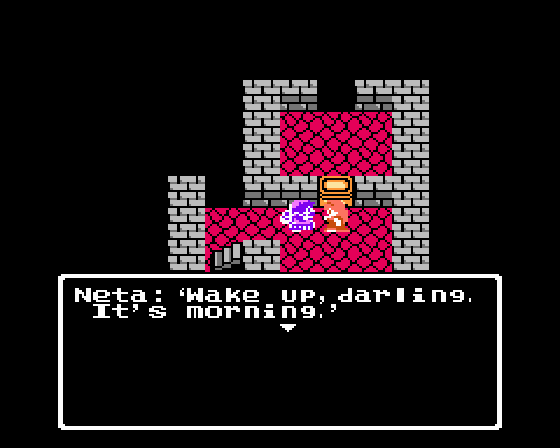 : Ah, it's still so good to be here. I missed you.

: Here's your lunch. Have a good day.
Of course we still get our Lunch!
Now, if we go to the counter and say we have merchandise...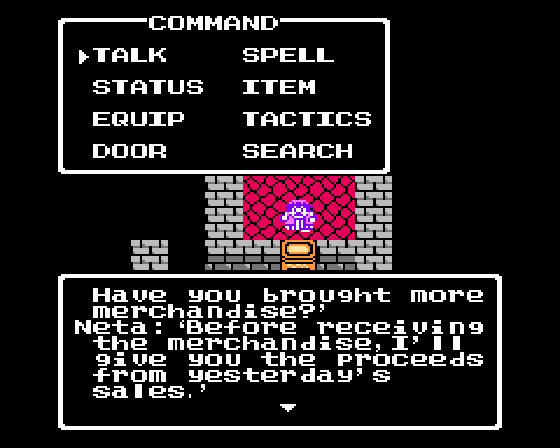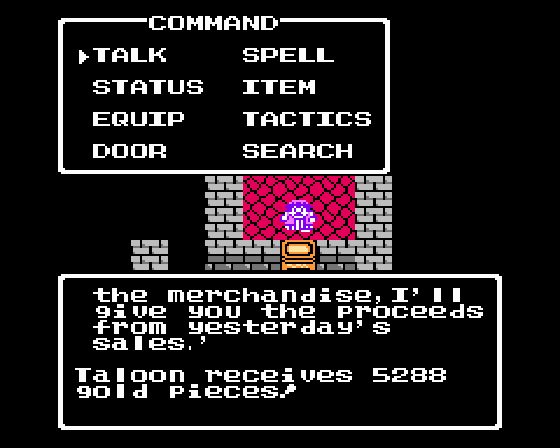 : Oh, that's the stuff! Excellent work, Neta.

: What shall I put up for sale?

: Let me get back to you about that, okay?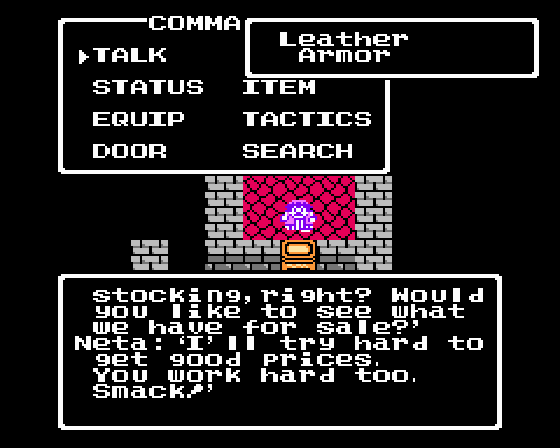 Everything sold! (Except the Leather Armor we just handed over of course.)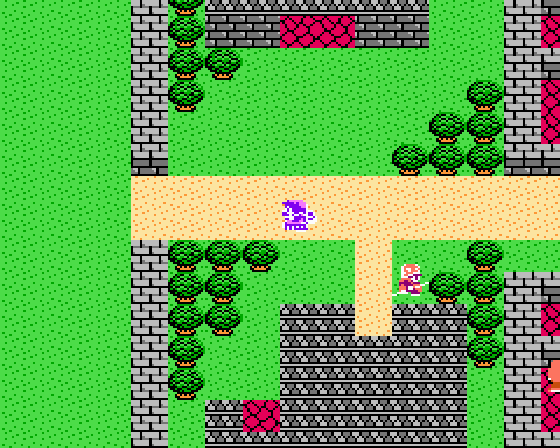 The plan now is to go back to the cave, get into fights until we have to turn back or our inventory is full, then return to Endor, deliver any portion of the king's order we can, unload the rest at the store for Neta to sell, and spend all our gold on extra stock. Once we've made enough cash to buy the rest of the order in one go, we'll do just that.
We get our replacement Iron Shield, and that'll be enough to get our routine started!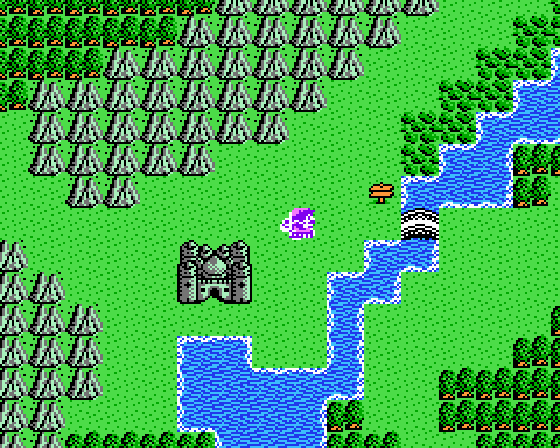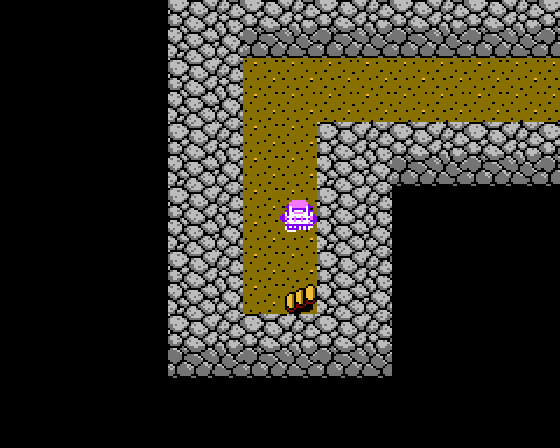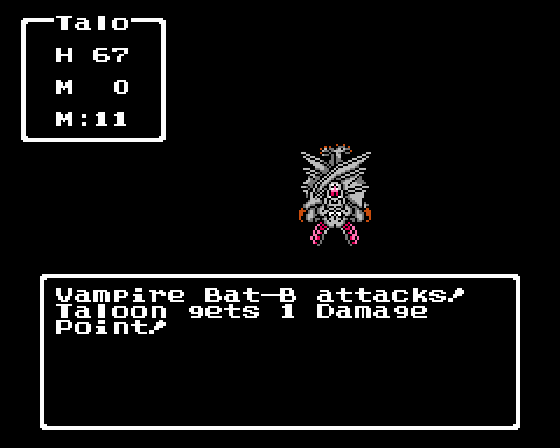 Even Vampire Bats only scratch Taloon through his complete gear at this point, so we're in very little danger. Poison Lizards would still be a bother, but I don't think they appear at all on the upper level.
Taloon gets to level 12 before long, for 3 Str, 2 Agi, 3 Vit, 1 Int, and 6 HP. That's better than usual.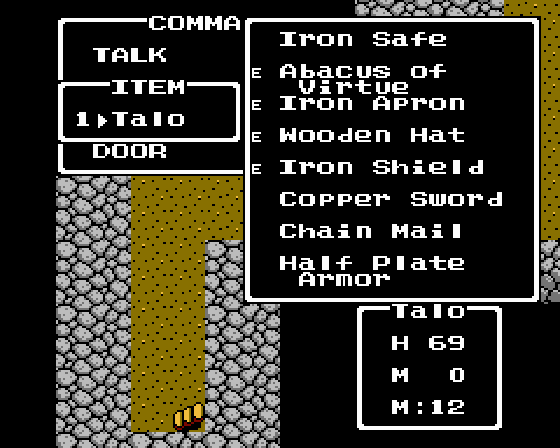 Alright, that'll be enough for today.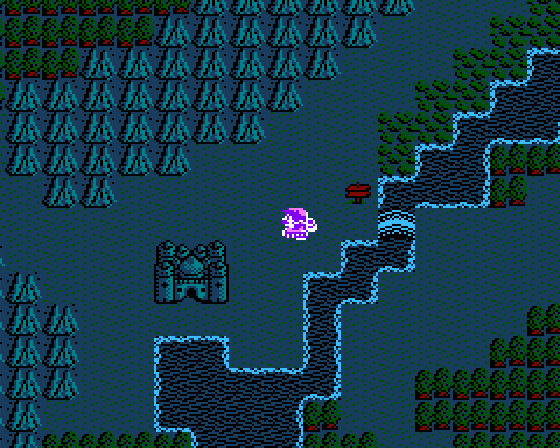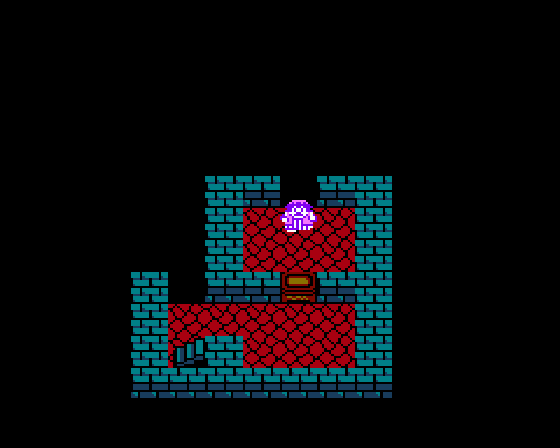 : Oof, that'll be a little late, maybe. But that's how far the cave is, it can't be helped.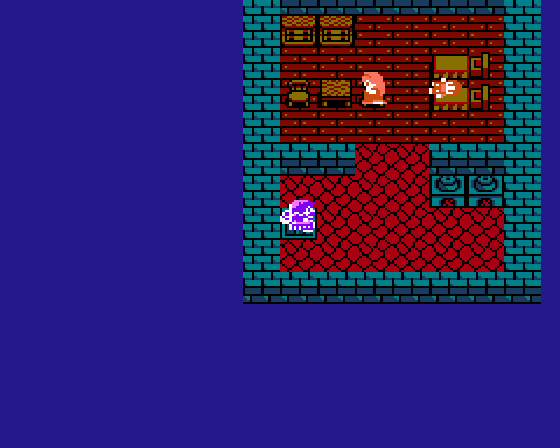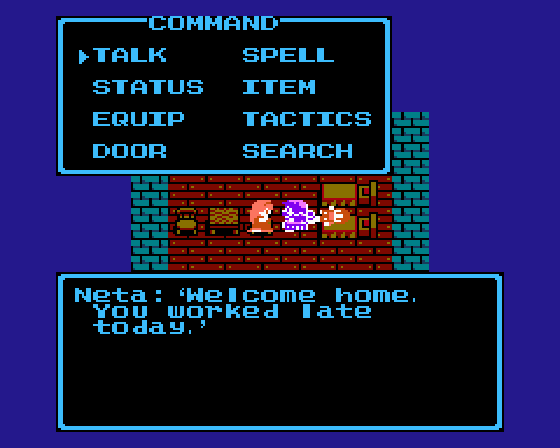 : I got some good stuff though!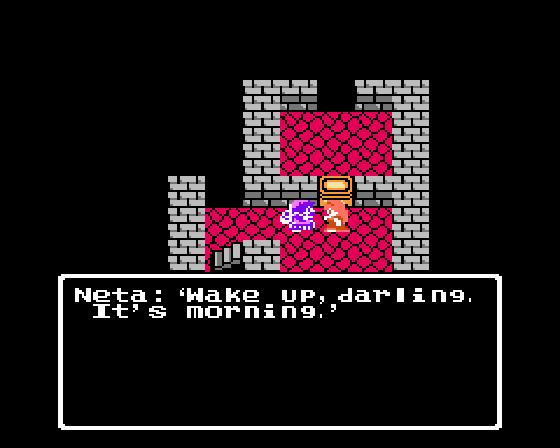 Gah, right, if our inventory is full, we don't get Lunch. Oh well. And the Leather Armor didn't sell yesterday. Now, see, if I had thought things through, I would have bought stock before I left. This time, we get three Morning Stars, a Venomous Dagger and a Chain Sickle for the store before our trip.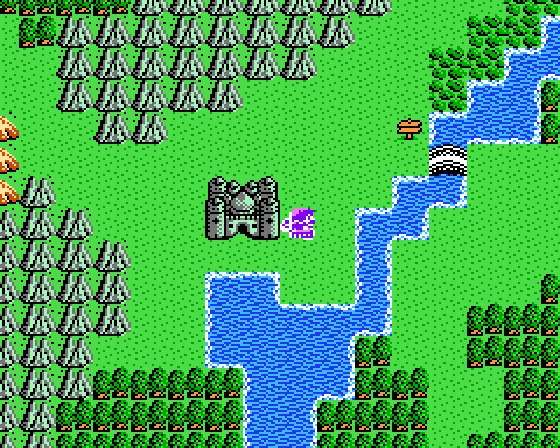 We get an Iron Spear drop just out of the castle, so we bring it back to the shop right away.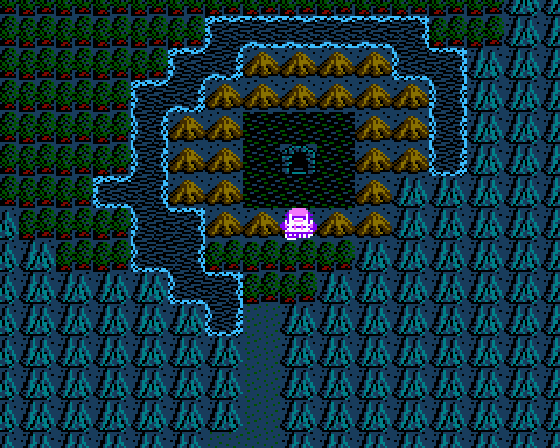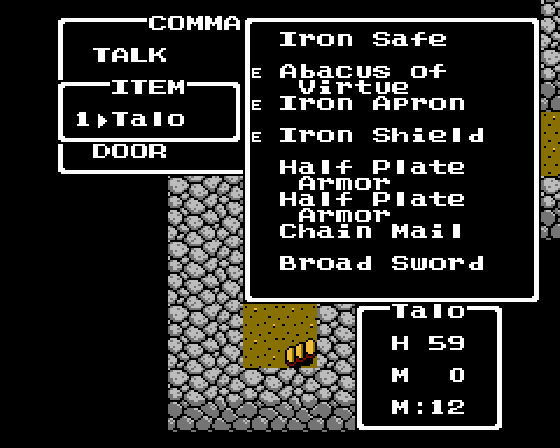 Okay, that's day two. Having only three slots open felt a little stifling, so we left the Wooden Hat behind after all. We did get a few Coppers Swords and Leather Armors on top of this, but at this point I don't want to bring back anything less valuable than Chain Mail.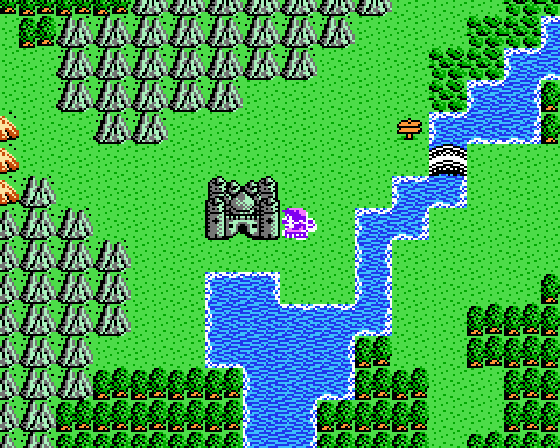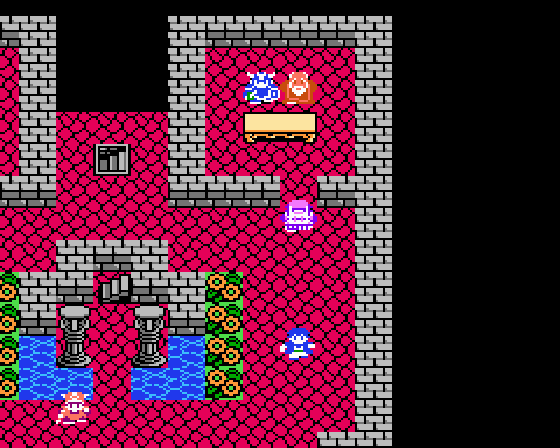 : The rest of the order is... 1 Broad Sword! 2 suits of Half Plate Armor! Keep bringing them.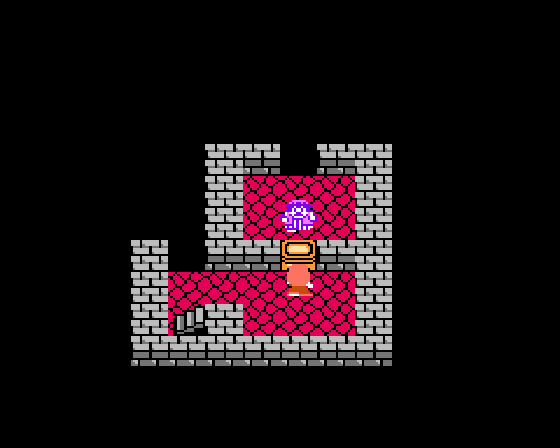 Back home, we deliver the extra Chain Mail and another Morning Star we bought with the cash we made fighting in the cave. At least we'll have room for a Lunch tomorrow this time!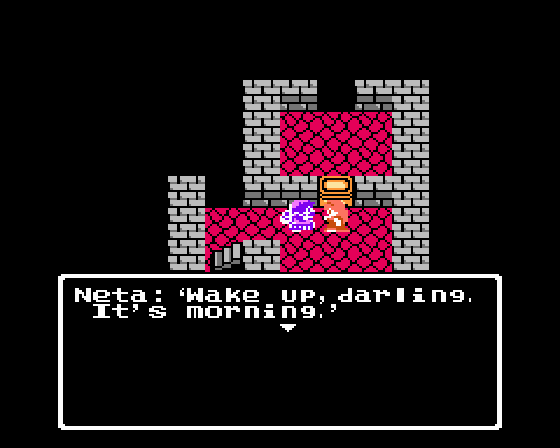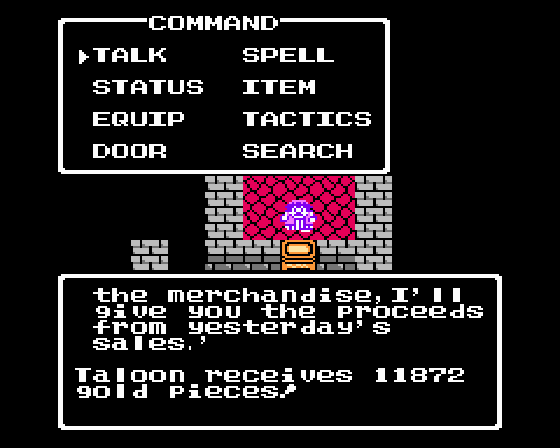 : Dang, but that Neta is an ace!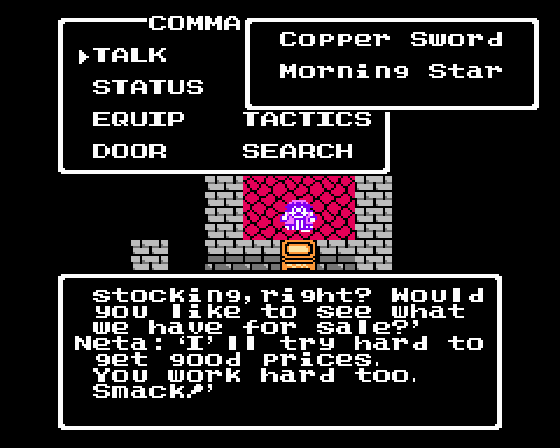 All that's left is a Copper Sword and one Morning Star. We could go through the whole cycle again as long as we like, but for now, we have more than enough to save ourselves some time and buy the rest of the royal order directly. We can get the two Half Plate suits right here in Endor, but the Broad Sword requires a trip to Bonmalmo. That'll only be be 4400 gold, so we can use the rest to restock our inventory before we leave.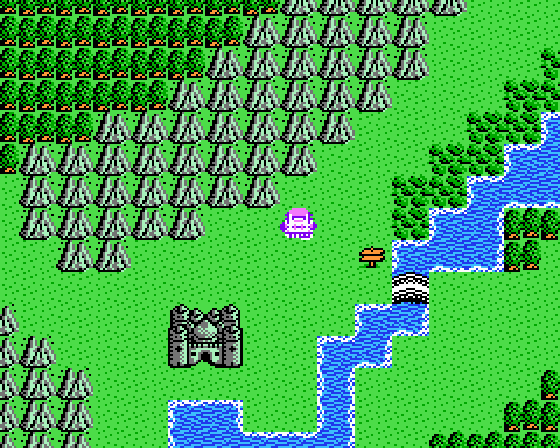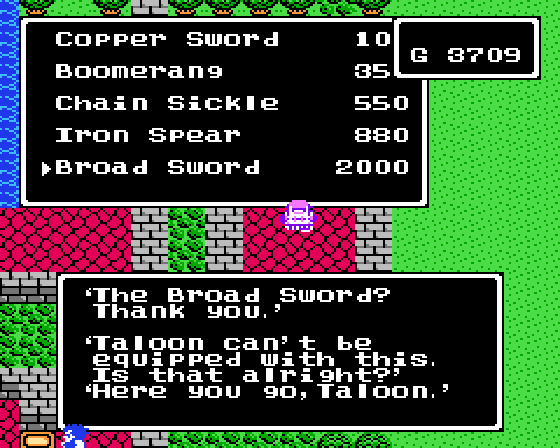 : At least one of them will be brand new, heh.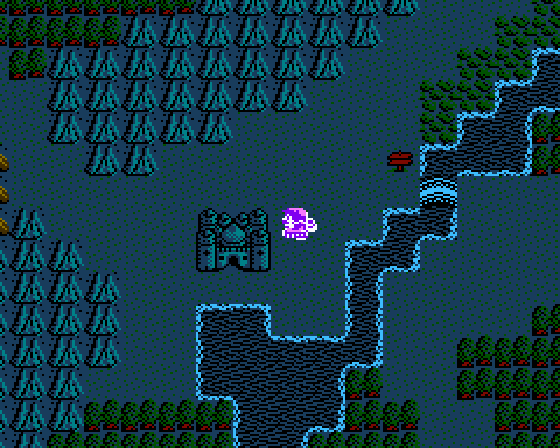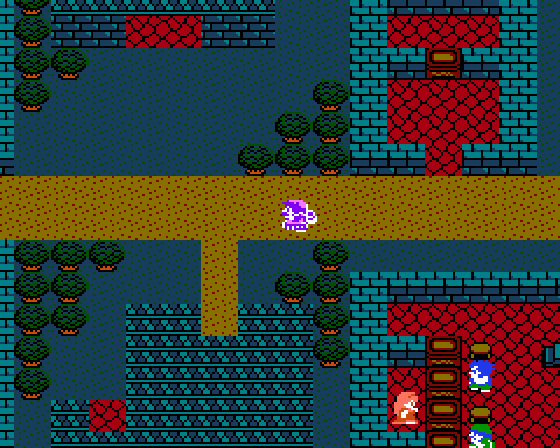 We make it back home past sunset, so we spend another night.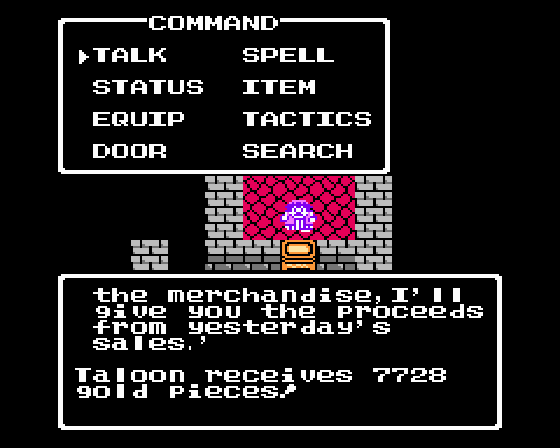 Still a decent amount, considering we had less stuff!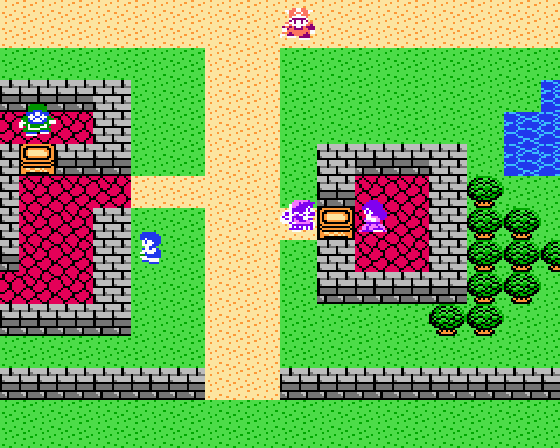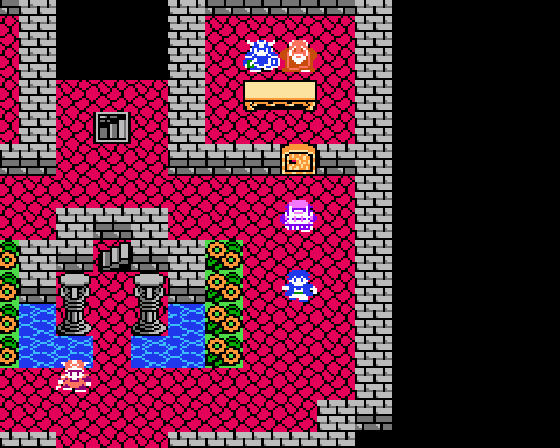 : Aaaand we're done.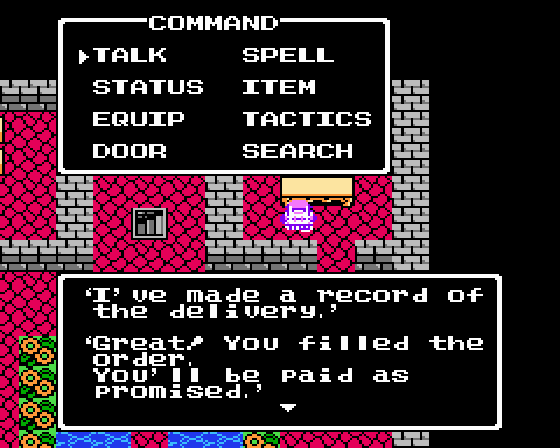 : I never doubted it.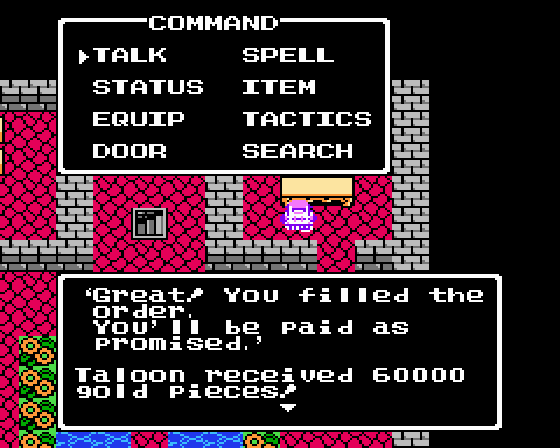 : It's a pleasure doing business with you!

: Goodness! Gonzalo, why didn't you ever get us a royal contract?

: I... Ah... Um... I didn't exactly... quit my job at the castle in the most graceful way.

: Oh dear.

: What. Did you do.

: It may have involved calling everyone "gigantic cowards" and saying I was "impossibly ashamed" of the entire royal guard, very loudly, several times. Many times.

: Oh, that must not have gone over well.

: It did not.

: ...

: I'm sorry.

: If you think the king of Aliahan would have spent sixty thousand on equipment for his soldiers, I have news for you.

: Oof, yeah, good point. Never mind.

: I appreciate your effort. I wish you good luck in your business.

: I think I already got more than my share of good fortune so far, but I won't say no to even more!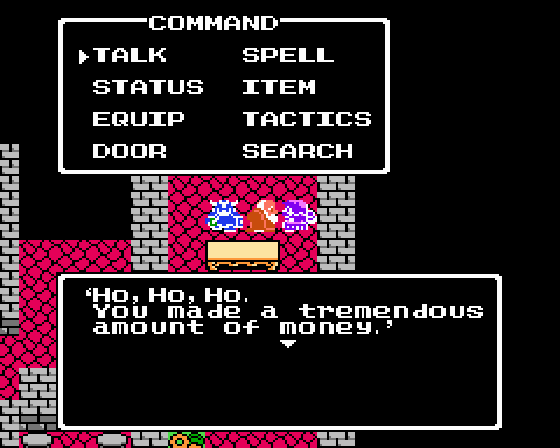 : You can say that again!

: Use it wisely.

: Yeah, I will. I have something in mind already.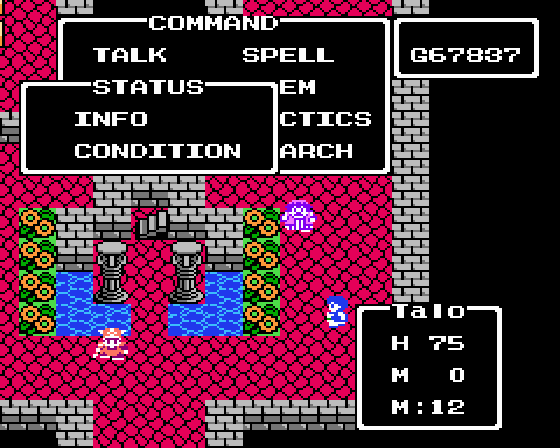 : That's sixty thousand alright. Oh me, oh my.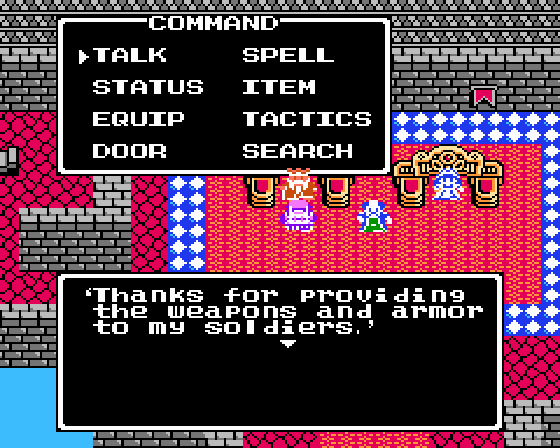 : If it helps keep everyone in Endor safe, I'd do it all over again.

: By the way, have you heard of the Zenithian Sword?

: I have, actually!

: I hear it's the most powerful sword in the world. It can even break rocks, they say.

: That can't possibly be good for the edge.

: I wish I could get it...

: Do get in line, Your Majesty!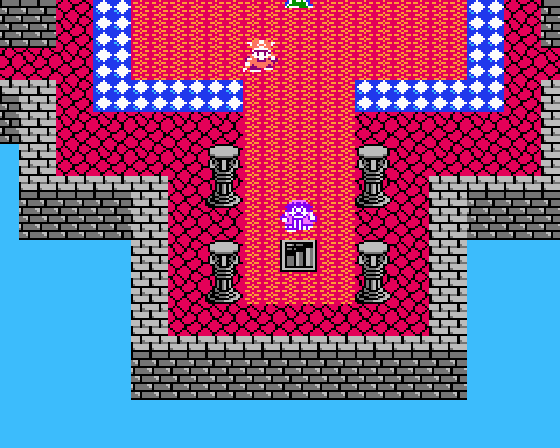 : The Zenithian Sword, eh? Hmm...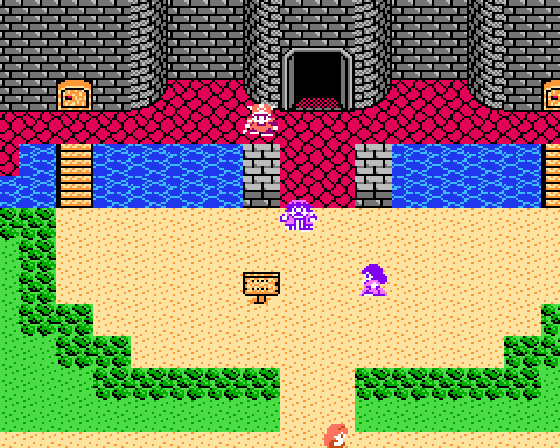 : I don't know where it is, but it's clearly not here. Or in Lakanaba, or Bonmalmo.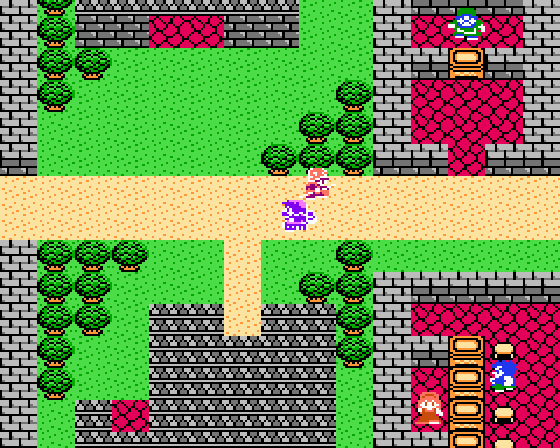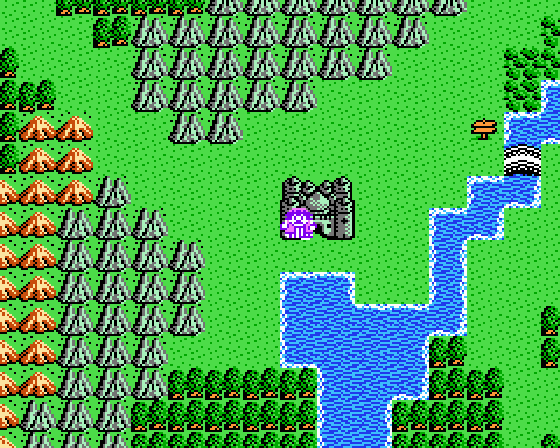 : It's... somewhere out there. Across the mountains. Across the sea, maybe. And at the rate things have been going, we could be making another sixty thousand in a week. If I want to be the world's greatest weapon merchant, there's only one thing I can do with this money.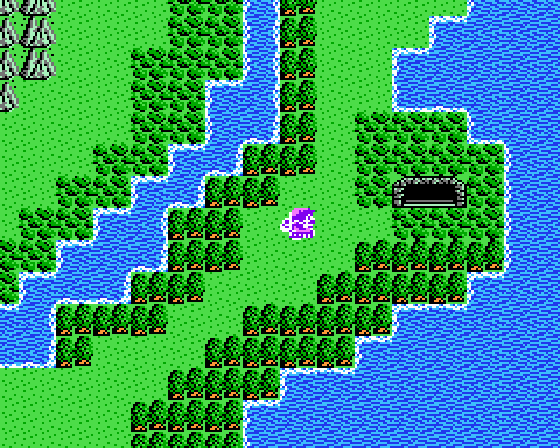 : Heh, here's to hoping Neta continues to see things my way.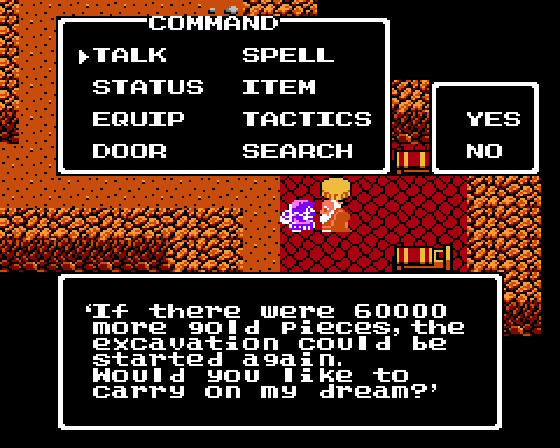 : Let it not be said I don't give back to the community! I've got your tunnel right here, my good man.

: You do? Yes, I've received 60000 gold pieces. I'll use this money to hire people and restart the excavation. Be assured it'll be finished.

: You have my full confidence. I'm looking forward to good news!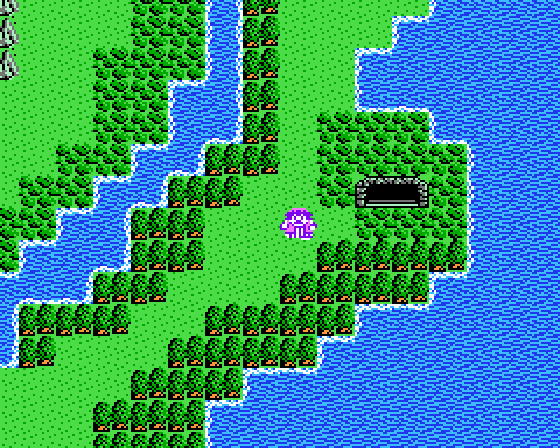 : Welp, the dice are cast. Either I'm on my way to being the world's greatest merchant or I'm on my way to being the world's dumbest sucker.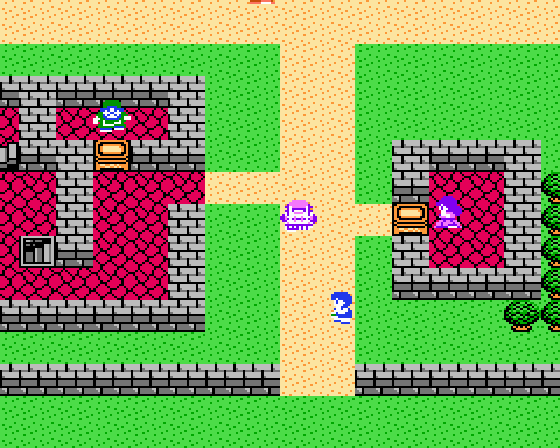 We spend the 7000 we have left on more stock, and call it a day.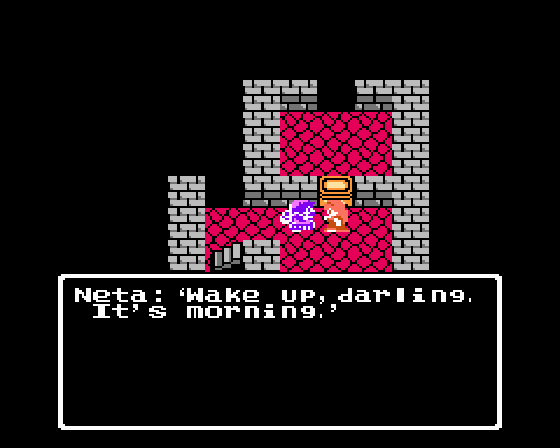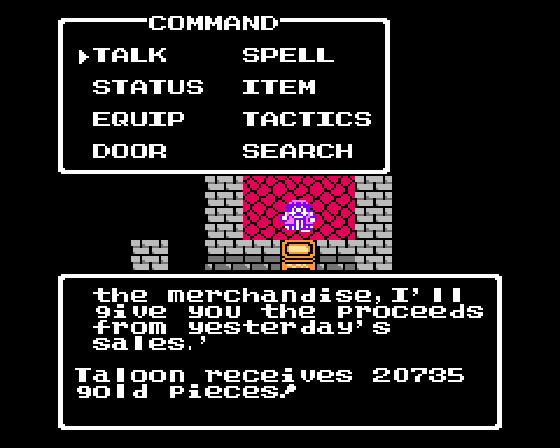 So, yeah, here's the thing. Both dungeons we've been to are completely optional, and you don't strictly have to take the king's order to progress. Neta's amazing salesmanship is more than equal to the task of funding the eastern tunnel.
Speaking of which, let's visit the dig site today!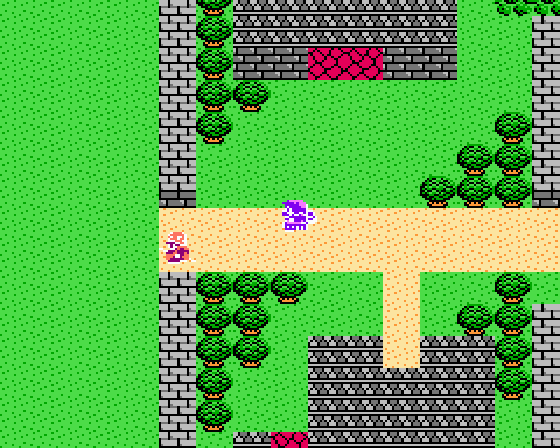 A Lilypa drops a Wooden Hat on the way. Might as well keep that one, heh.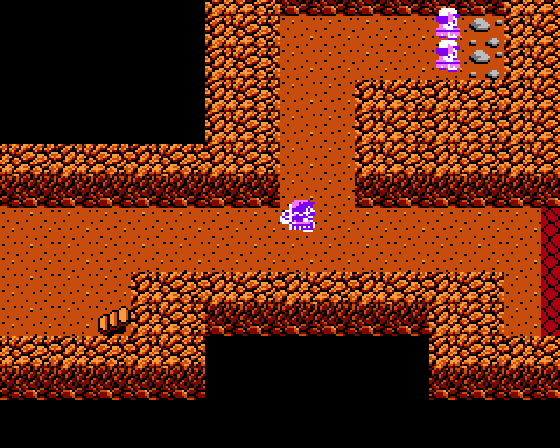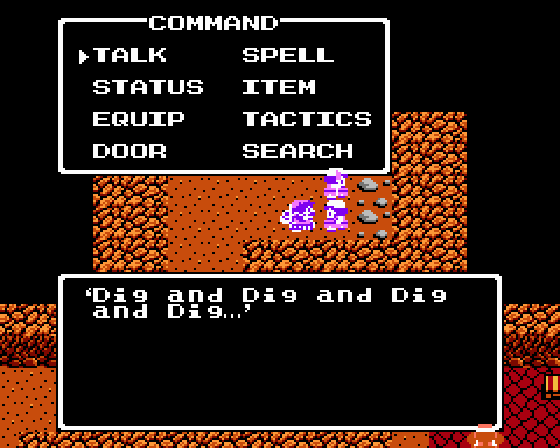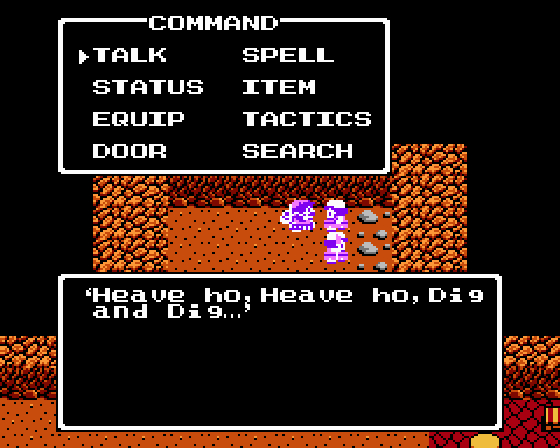 : That's the spirit, lads!

: They say the Casino in Endor reopened. I'll go there soon!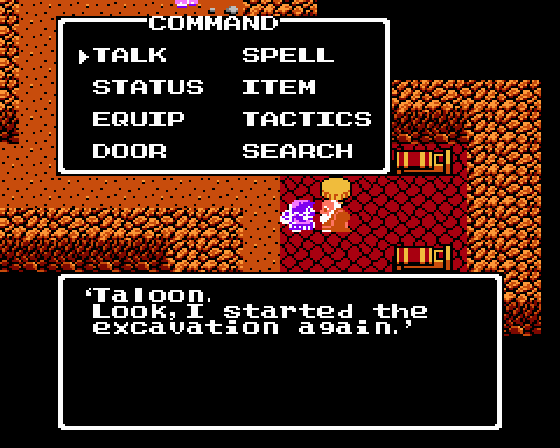 : I knew you could do it!

: When it's done, I'll send a message to your house. It will be soon.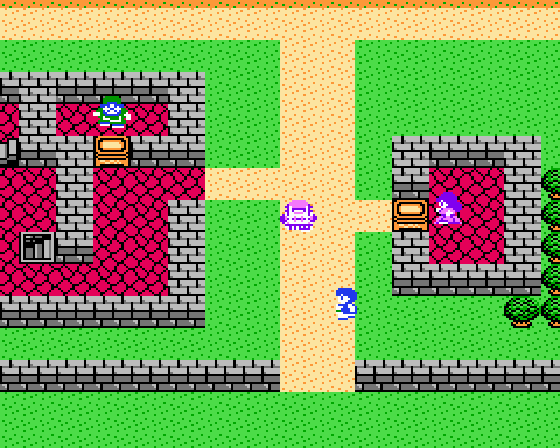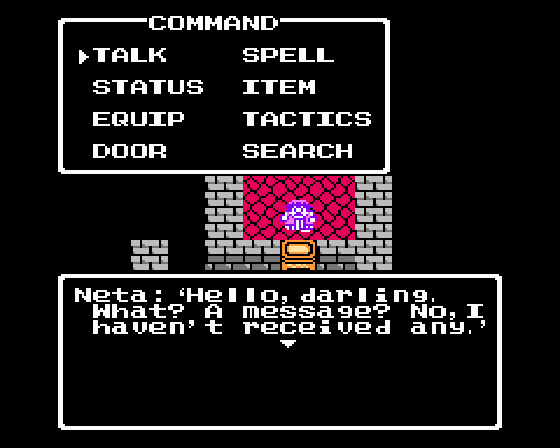 : Yeah, it probably would be a little soon.

: Anyway, aren't you a little tired of working?

: Heh, it's not too bad. As far as I'm concerned, you have the hardest part of the job!

: I hear the Casino reopened. Why don't you go there and relax?

: The Casino, eh? It's not really my thing, but sure, I'll kick back for a bit.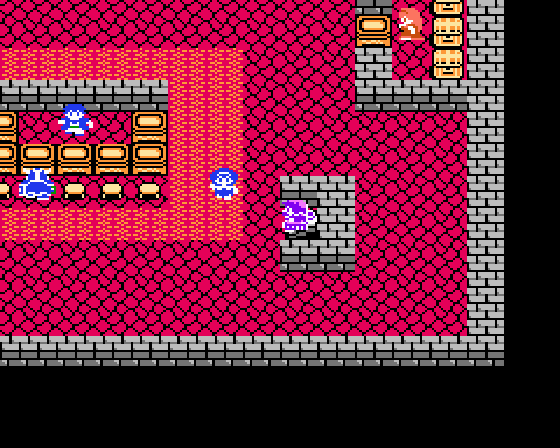 Yup, it's open again. And Ragnar has moved on. Everything's the same as it was in Alena's chapter. In fact, it's so much "the same" that...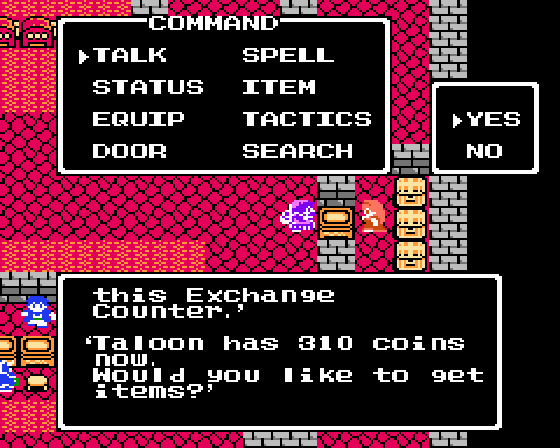 ...we have Alena's coins. The game doesn't keep track of individual parties' casino coins, it's just the one amount for everyone. That's why we spent all of our money on them at the end of the last chapter... and also why we're about to spend almost all of our money now.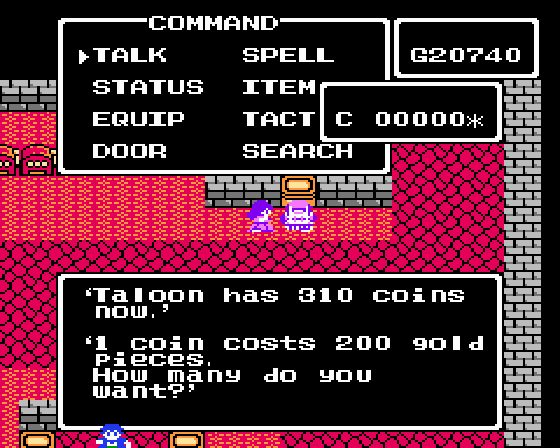 Okay, there's one difference after all: where Alena would have paid 10 gold for one coin, here Taloon would pay 200. Cash is too easy to come by for him, so it would kinda break the game to have coins as cheap as they used to be.
So here's the thing. Chapter 3 is almost over, and I don't think it spoils too much to say that this won't be the last we see of Taloon. Casino coins carry over as we've seen, and characters keep their respective inventories (mostly), but for all intents and purposes, any gold left unspent at the end of a chapter is lost. Ragnar can mitigate this by filling his inventory with expensive equipment, and Alena can buy coins for cheap. Ideally, if you're going to minmax this, Taloon sells all his stuff and fills his inventory with Swords of Malice (if available in Lakanaba) or Broad Swords (since they have the highest gold value per inventory slot otherwise).
However, that kind of throws off the intended game flow a bit later on... so I'm not going to do it. It's not a dramatic effect, but I just want to go without this time around.
I also don't want to just throw away the cash we have now, so we buy a hundred hideously overpriced coins and leave it at that. Plot-wise we'll have to pretend Taloon leaves his money at home, because I'm not about to try justifying him blowing his family's liquid assets on gambling.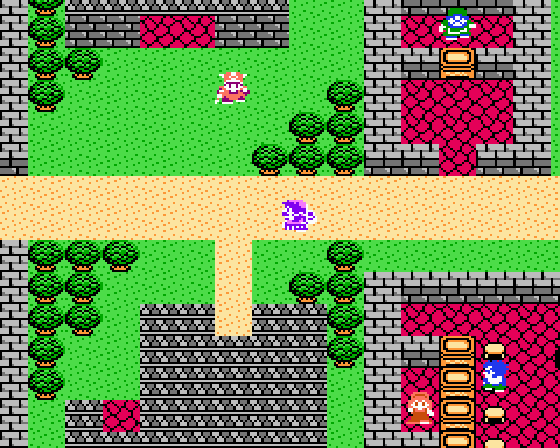 : Well, at least the drinks were okay.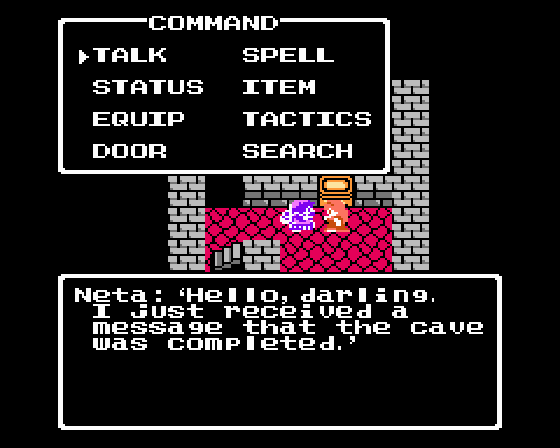 : Whoa, dang, how long was I in there?

: I didn't understand what it meant...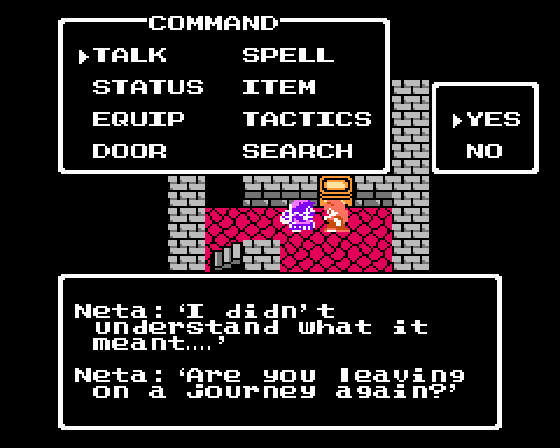 : ...yeah, I am. It's just... I'm really happy I got this place for us. But I still don't want to be just another merchant.

: Alright, I won't say anything.

: You know you can if you want to, right?

: You're always chasing dreams... But that's what I love about you.

: I don't think I have the words to say how happy I am to know you still have my back.

: Why don't you go? I'll be waiting for your return.

: If there's anyone in the world who could convince me to stay here, it's you. So I'll be on my way, then, and I promise I'll take a bunch of Wings with me. I love you, Neta. So much. See you soon.

: I guess they just have that sort of marriage.

: She reminds me of your mother, Zofia.

: It's not an easy life, but I don't think she would have traded my father for anyone else in the world.

: Surely she would have liked him to be home more often.

: Yes, but... She used to tell me that she didn't wish he was different. Even if being who he was meant he wasn't with us very much.

: It's all about making good use of the time you did have with each other, right?

: ...yeah.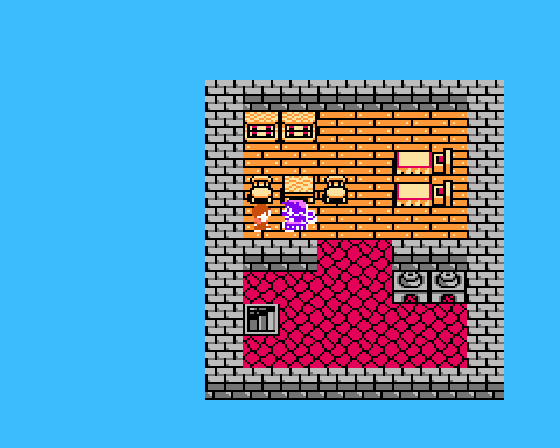 : Hey, champ. I, uh... I know I've already been on a bit of a trip. But I need to head out again, maybe for a while. I can't be the kind of merchant I want to be without learning about all kinds of gear from all around the world, you know? I promise I'll be back as soon as I can, so in the meantime I'm going to need you to keep taking good care of your mom for me. We have enough money right now, so make sure she doesn't work too hard, okay?
Taloon's son doesn't get any new dialog for this, which is a bit of a missed opportunity. Oh well.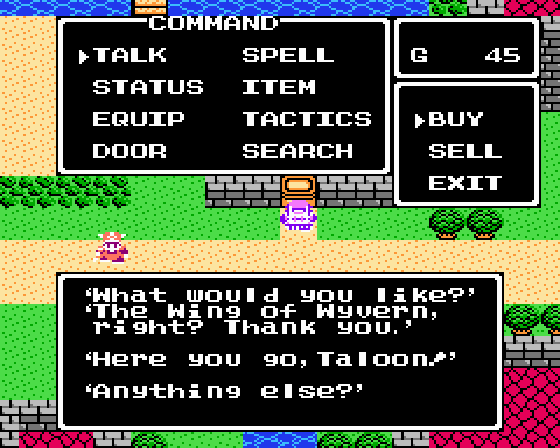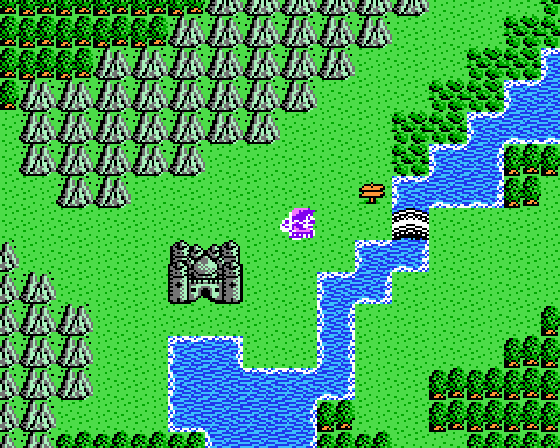 : Here we go. Again.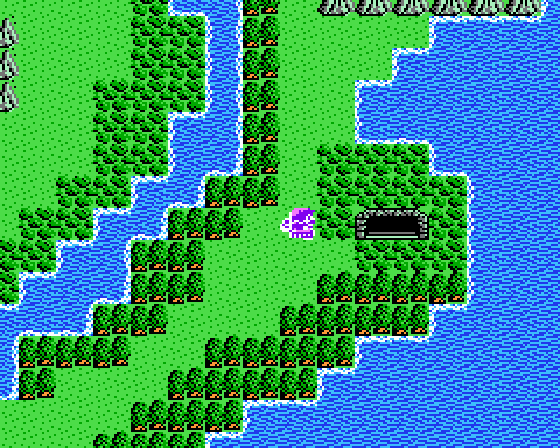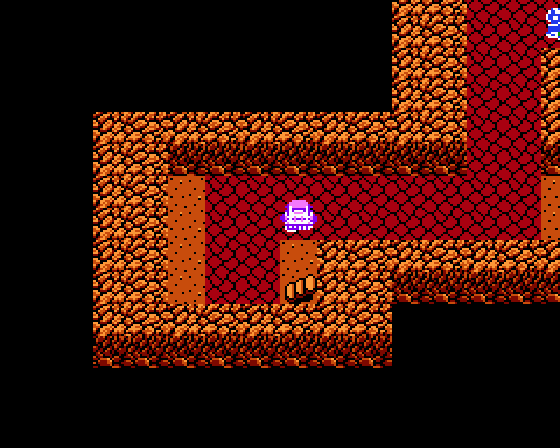 : Wow!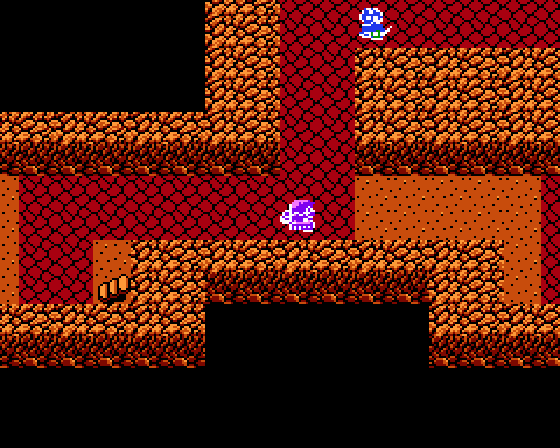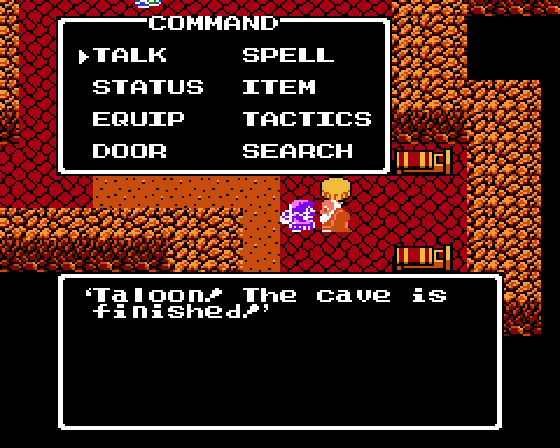 : Well that was money well spent! Good work!

: Carry on my dream and collect as many treasures as possible.

: Heh, I can hardly wait to show my son what I find out there.
There are already people traveling through the tunnel in both directions!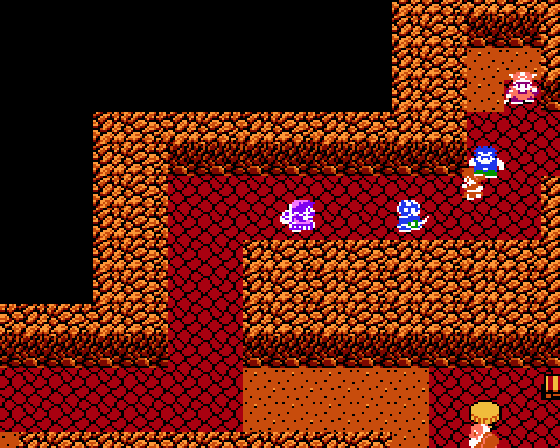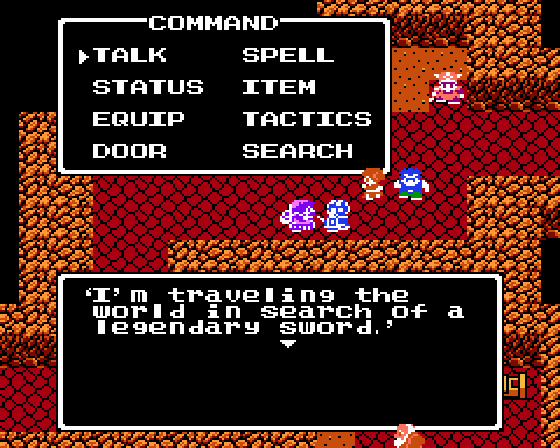 : May the best man win on that one!

: If you go through the cave and reach an eastern country, you may find out something about it.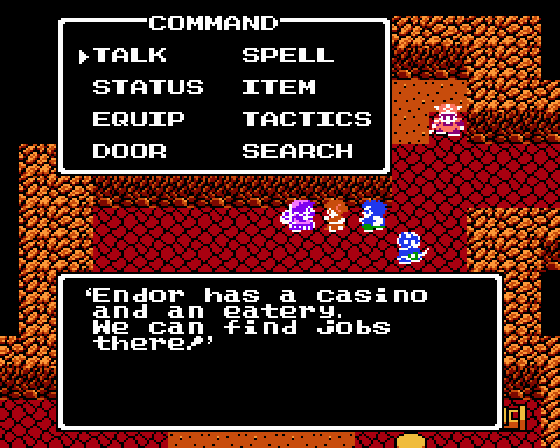 : There's plenty of money to be made there. I'm sure you'll do great!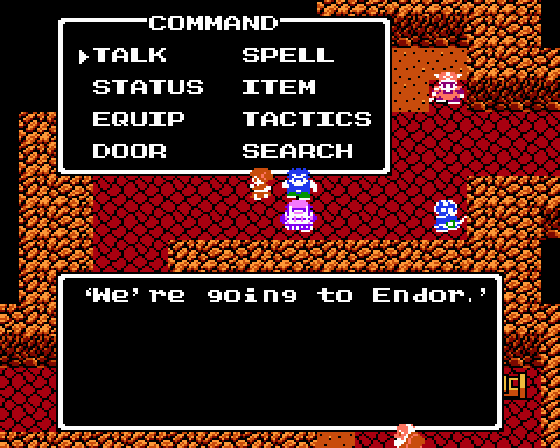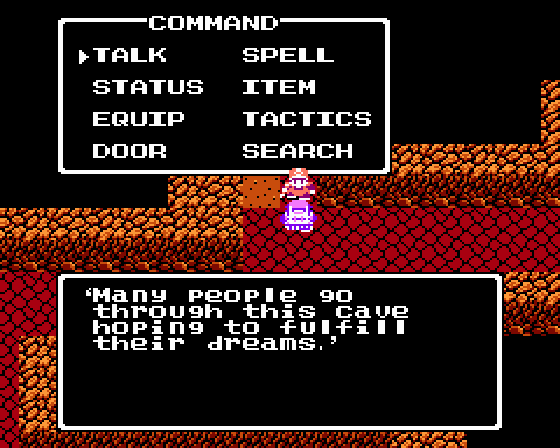 : Dang but it feels good to help out.

: Taloon, I wish you good luck on your journey.

: Much appreciated, lad!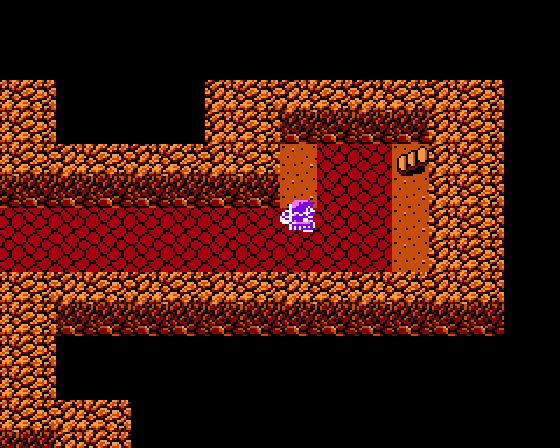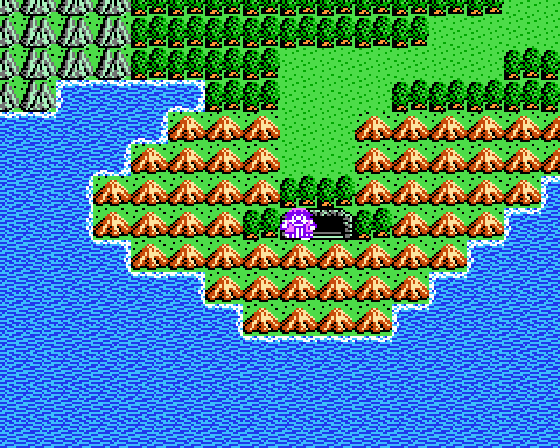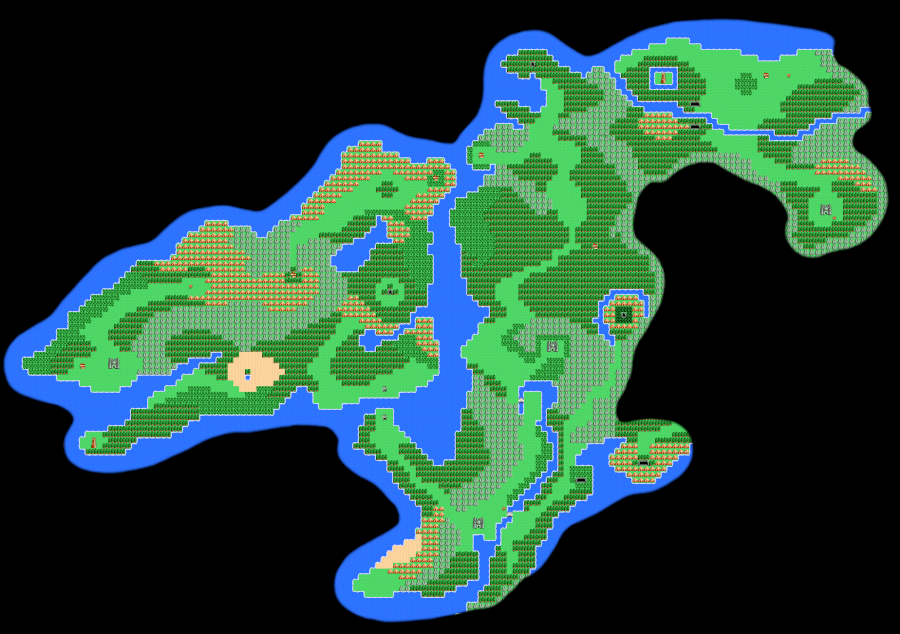 Whew, that's it for Chapter 3. I remember fulfilling the king's order took me a lot longer than this in other runs, so I have to presume I got extremely lucky with the random drops this time around.
Anyway, that sure was a palate-cleanser after the end of Alena's chapter, wasn't it? In a shocking turn of events, nothing bad happened to Taloon's family, and the man succeeded at everything he attempted! It wasn't just a difference in tone, either. Chapter 3's dungeons are (technically) optional, there are no boss fights, and we're given the means to make all combat nearly trivial. It's just not what the series has led us to expect... so in that way I'm not surprised it turns out to be extremely divisive even among fans of the game. I personally like what it does a lot, even if mechanically-speaking it could stand to be a bit deeper with its trading focus. There is something refreshingly unique about getting to play a sales clerk in the boonies working his way up to being able to throw tens of thousand of gold coins at a tunnel digging project, and there's some real thematic strength to getting to hire your own employees and progress being measured in being able to get the right supplies to the right people, from Wings for a friend's son to equipment for Endor's royal guards.
That's all we see of the shopkeep mechanics for the rest of the game though, so the following chapters will have to find other new notions to bring to the table. And find them they do, for better and for worse!