Kong is real good, my favorite part is that he actually has a personality in the movie. It's just a great film overall.
---
Continuing my trend of seeing movies a week or two late, Logan was fantastic.
---
Go see Get Out already, it's amazing.
のほも is such a good word?? the concept is kind of hard to fully get across in translation, but basically it means a feeling of pure, deep, platonic affection, and i think thats beautiful
---


This looks about 100% per volume better than the Ghost In The Shell remake.
---
Yeah, that looks great.
---
Büge wrote:Atomic Blonde trailer

This looks about 100% per volume better than the Ghost In The Shell remake.
Apparently David Leitch dropped out of co-directing John Wick 2 (after he co-directed John Wick) to direct this.
---


Aside from the colors, this actually looks pretty fun.

Not saying it will be. Just saying that it increasingly seems like WB's trailer guys are much better than the people directing the films.
---
They ought to be, they have a demonstrably greater effect on box office numbers.
---


This doesn't look as bad as that cover of Entertainment Weekly would have me believe. I am surprised that it took Marvel this long to get the Led out.
---
Cate Blanchett cosplaying as both Loki and the Wendigo from Hannibal is extremely My Aesthetic.
---
If they fuck up a possible He Stood Alone scene there will be blood.
---
The Painstaking Detail Zack Snyder Put Into Superman Snapping Somebody's Neck
Look at this ding-dong's expression: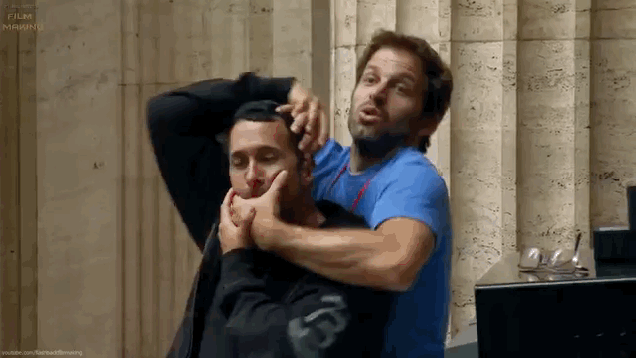 ---
So what are the odds that the two best X-Men adaptations ever would both debut within a month of each other and have titles starting with "L", ending with "N", and having a "G" in the middle?
---
Who is online
Users browsing this forum: No registered users and 2 guests