Posts: 288
Joined: Wed Jan 22, 2014 1:25 pm
I wonder if there was an audible boo in the crowd at that point. I mean, I would have.
Una salus victis nullam sperare salutem
---
oh no my wholesale ganking of defenseless scrubs the game is ruined
---
---
the fucking legend himself

my only regret on my deathbed will be that I did not play on angwe's server
---
We all did. His guild actually went out of their way to keep him well geared in the early days.
---
Posts: 288
Joined: Wed Jan 22, 2014 1:25 pm
sei wrote:oh no my wholesale ganking of defenseless scrubs the game is ruined
I'm glad you understand
Una salus victis nullam sperare salutem
---
Posts: 1986
Joined: Tue Jan 21, 2014 8:04 am
wise fwom die gwave

I accidentally read a thing about the new expansion and then bought it because I'm stupid and try to fill the holes in my life with videogames.

I only poked around for a few hours mostly remembering how the hell to get back to orgrimmar from the legion content. But I'll give the following to it: I had a really hard time choosing my talents. Almost every sub rogue tier has at least 2 really good choices, and there's maybe 3 bad choices total in the whole thing. And for the first time in forever general and lfg chat were lit up with world pvp groups. Having total world pvp toggled only at faction capitals is a great idea and I really hope it inspires the classic gameplay that everyone claimed to hate even though that's when the game was most played and the time everyone still playing cries about returning to.

Oh, and for the first time I feel like I should be playing Alliance. Sylvannas declares a xenophobic war and starts it by fucking with druids while Alliance gets a party boat? We don't even need to get into how Sylvy's reasoning is "one time someone killed innocent people and the experience made me strong enough to fight back, so I want to kill innocent people so the experience will make you too weak to fight."
---
Are we doing this? I'd be lying if I said I weren't enjoying not currently being lost in an MMO k-hole* but playing WoW with LB is hard to say no to.


*warframe doesn't count okay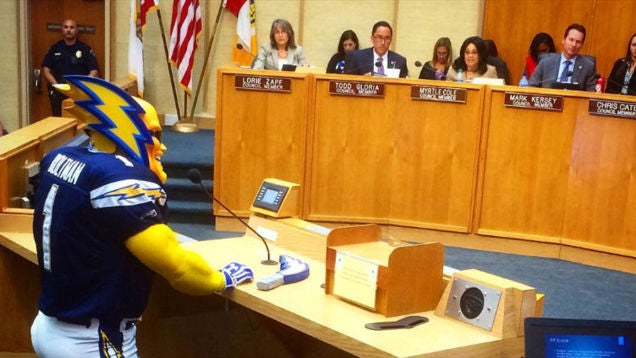 ---
Posts: 1986
Joined: Tue Jan 21, 2014 8:04 am
I do not claim to represent the greater wow community.

But if you're still out there I would shell out $10 to jump servers for launch day and at least a week after of regular activity before I fall off again.
---
I think I'm in for at least the first raid tier with Order, which is a handful of folks but I think not norn this time
---
Rico wrote:<falcon's fury forum post image>
As THE BETRAYER that regularly spoke to the Alliance, I was actually pretty good friends with <Falcon's Fury> and the like. I was on their ventrilo/forums for a while. Pretty nice people, but they were A) terribad and B) Terrified of Angwe. I can't recall clearly, but I do think they asked me to /who for him a couple times.
pacobird wrote:Are we doing this?
Mechanically from what I'm hearing WoW is headed to be in an even better state off the heels of Legion(Which had some good shit!) The story beats I'm seeing stuff for/hearing about have me on the fence, and in general I don't think I'm much in a place in my life to be playing WoW again. Too many games as a service to maintain these days
---
I'm the wrong person for this 'cause I play WoW like it's single player, but I'm having a ton of fun with Battle for Azeroth. The zones are a lot less claustrophobic than they were in Legion, there are more dungeons than Warlords got in its entire lifecycle, the questing is every bit as good as it's ever been and the amount of voice acting and cinematic content is higher than ever. The atmosphere is fantastic, the art and music is incredible; I'm gonna go play some more *right now*. If y'all have one of those new communities and you find yourself playing, send me an invite at jsnlxndrlv#1916 so I can hang out and read your chat while never joining more than one raid in which I provide middling DPS.
---
Posts: 1986
Joined: Tue Jan 21, 2014 8:04 am
There's certainly a lot going on here with the level scaling areas and instancing that can probably best be summed up as a good single-player experience. Seriously, even the wanted posters that recommend 3+ players aren't a cooldown affair on a rogue.

But my main issue is the complete lack of pvp until cap and the segregated pvp areas. Bitch that is what war mode is literally about. And before people comment that you can technically fight, I don't even know if it is possible to see cross-fraction gank squads with the way they instance things, and if you go looking for underleveled trouble even the monsters will be levelcapped where it deposits you on the other faction's island.

I'm still excited for capped world pvp though. Clearing up legion in anticipation made me realize wow had taken a lot of my favorite aspects of Rift.
---
Who is online
Users browsing this forum: No registered users and 2 guests