Hope you all liked expeditions, because they're here to stay!
Only now they're going to be called "Masterpieces".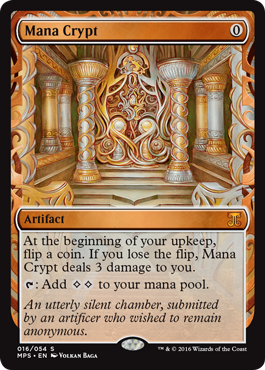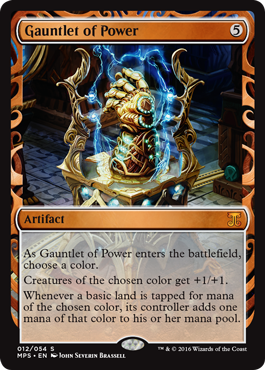 ---
Yeah, was just coming to post that we now have hyper-rares. Oh sure, they're always reprints of cards at other rarities, but... we have hyper-rares.
---
You guys are the only Magic-related news source I still follow. A+ reporting today, gang!
---
sarkhan-volkswagen:

While Masterpieces aren't technically a new rarity, I know the community will want to assign a "rarity name" for them.

I prefer to keep it simple with something like "master rare" or "masterpiece rare".
avacynthepurifier:

Mastercard
sarkhan-volkswagen:

There are cards that can be reprinted without warping Standard.

For everything else, there's Mastercard.
---
The worst part is that Mastercard works - I already know three or four of these that I want to get, although only one is a definite purchase yet. (My blinged-out Progenitus deck needs a fancy Rings of Brighthearth; and if I found good deals on Sol Ring, Mana Crypt, or Chromatic Lantern I would probably go for them.)
---
Posts: 1276
Joined: Mon Jan 20, 2014 6:45 pm
hoping these make it in
oh wait there's no "sinker" artifact
---
Well, Inventions worked - Starcity put up a handful of them for pre-order today and I jumped on a copy of the new Rings of Brighthearth for $50.
---
---
---
Ahahahaha, that is fucking brilliant. XD
---
---
---
---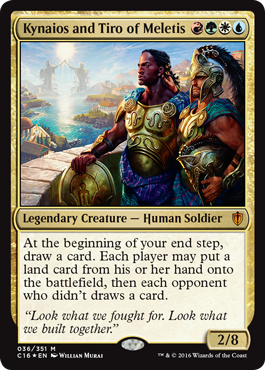 I feel like someone at Wizards got sick of idiots complaining "[card] is the gayest card ever!" and decided to have some fun.
---
<DeathSquiggle> I like that it's an interracial gay couple
<DeathSquiggle> just trigger everyone all at once
<DeathSquiggle> Also, it would be kind of funny to use them as the commander for an Allies deck.
<Faceless> It doesn't trigger Allies though
---
I think I need to build a group hug deck with them. With like, pink sleeves. Or maybe some kind of rainbow/my little pony sleeves. For maximum triggered.
---
---
Elbailernu's Disk
---
Even the artist's name is perfect. Flip the Barbarian. See? It says right there.
---
---
Who is online
Users browsing this forum: Bal and 1 guest