---
At first I thought, this is ridiculous, but then I thought about it for a second and no it actually makes perfect sense that there's rules against artificially generating noise whenever you want during a home game.
---
okay i am actually making this thread about goddamn sports rather than your dumb nerd tongue-clucking
How good is Tom Izzo?
(EDIT: my favorite part of this article is how it points out that lute olson was pure shit, which we all knew but couldn't say)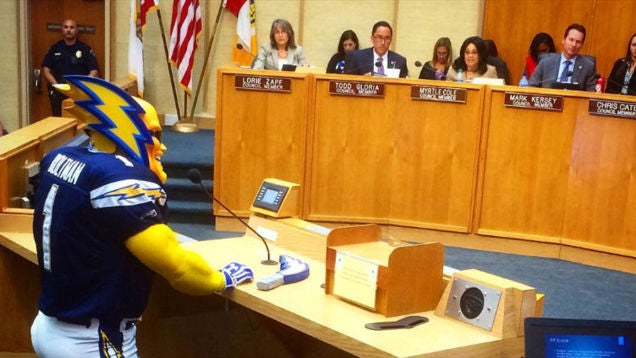 ---
It is getting very close to the actually-care-about-hockey part of the season! I think Montreal has a really great shot this year - not so great that I think "This is the year!" but they're really respectable and they have my #1 qualification for cheering for a team, which is that I don't have to make excuses for or rationalize away any shitty behaviour (i.e. diving, whining, selfishness, goonery, etc.) they're just a good team with good teamwork and fun to watch. If they go far it will be because Price carries them, Roy-style, but he's looking as good this year as he ever has, so hopefully no one runs him over this year.
However, while we wait for the playoffs to start, here's another nerdy tongue-clucking story. The ducks had a social media night and one of the events was a Kimmel-esque segment where the players read mean tweets about themselves. Only it turns out
all the tweets were fake
.
---
I know what you mean about the Habs, but still, man. I don't see anything that'll break the ol' "get to the playoffs, play a couple matches of Legit Good Hockey and get the fans' hopes up, then proceed to collapse like a house of cards in the worst way and get steamrolled by an actual great team that has any business even getting within a hundred yards of the Cup" deal. Not that I've been paying much attention at all so far myself so I guess I can dare suppose I might be totes wrong about that.
---
They are top of the east, you know! I guess they don't have any big stars except maybe Price and Subban, but they get the job done and have really good teamwork (I LOVE watching teams where good teamwork makes the whole greater than the sum of the parts). Also, Price.

Like I said though, if they win it will basically be like '86 or '93 again, with a goalie carry. That's okay though - I'll take what I can get.
---
Duke is the guy they cast to make shia labeouf seem likable

Duke is frank underwood, but not awesome frank underwood having a threesome with his bodyguard; wack frank underwood throwing a perfectly good steak

Duke is a trade agreement secretly negotiated in geneva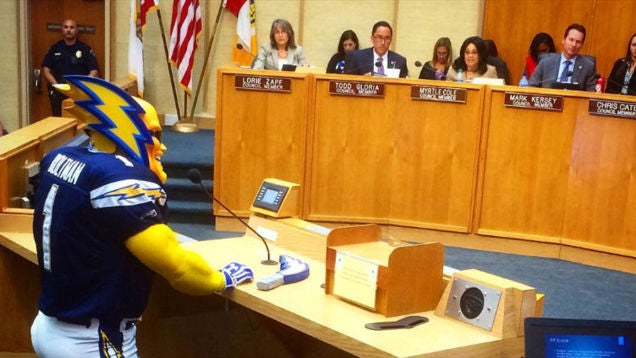 ---
Duke is puke, as the saying goes.
---
The Hamburglar made it; Ottawa's in the playoffs. The jerk teams are mostly out (haha, screw you, Bruins!), there are five Canadian teams in, and there are enough plucky hero stories of good teams who deserve to win without the playoffs having even started yet. This is going to be the best goddamn playoffs in YEARS.
---
---
Probably won't matter that they didn't catch the big fish - yet. I suspect these were the sort of guys who'll step all over each other to be the first to sell the others down river.

Real crooks know how to handle themselves when busted; these guys are just rich assholes who thought they were immune forever. They'll sing like fucking birds.

Even if that somehow doesn't happen, that's a *lot* of senior officials. Blatter'll have to respond somehow.
---
Oooh I wonder what percentage of their yearly income they'll need to pay to not go to jail! My money's on single-digits.
tumblr
|
twitter
|
wingnut circus
|
youtube
---
---
---
It's not federal pound-me-in-the-ass prison, but it's a start.
---
Oh yeah, I want this to get to the pitchforks stage. But this is a great start.

FIFA Officials probably have a higher proportion of Bond villains than Bond movies. Like remember the one guy who was expensing an apartment in New York for his cat?
---
"Sure, I waste whatever poor people's money I can't steal, and work slaves to death. But my cat really loves me, and if love doesn't matter in this world then what does?"
---
pisa katto
pisa katto
---
---
She wasn't ready for the Shaq Attack.
---
Who is online
Users browsing this forum: No registered users and 6 guests