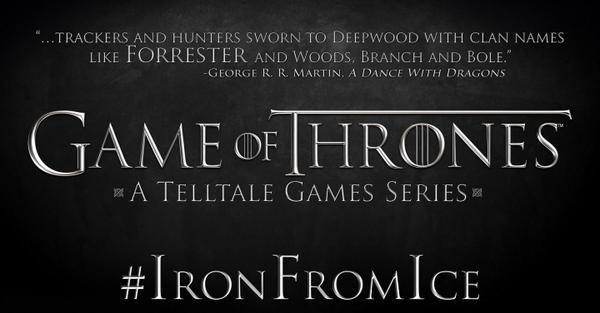 So it appears that the Telltale game has picked a minor House very briefly mentioned in the latest book, which makes good sense; a game set in-universe but focusing on the fringes of the conflict is the best way to handle a story like this. (See also: The Walking Dead. Obviously.)
Of course, GoT being GoT,
io9
has ramped up a whole lot more probably-bullshit speculation. (Warning: article contains spoilers up through the most recent book; lots of important shit that hasn't happened on the TV show yet.)
I can totally understand how they'd want to see more of the North story from the latest book filled in, given the vague unreliable-narrator cliffhanger that story ended on, but let's be real: that shit is fucking-well not going to get resolved in a licensed video game.
Pretending is fun, though.
Still, the prospect of fleshing out a little-known Northern House seems like a lot of fun. I really enjoyed Walking Dead (season 1; haven't played season 2) and Wolf Among Us and am onboard for this.