---
McCain sure was good at marketing himself. Right on up to the end.
Here's what I said when he cast the
deciding vote
against repealing the ACA:
I'm as surprised as you guys are, but I guess I can Monday morning quarterback it as a result of his obsession with his legacy, which has got to be stronger now than it's ever been. If this is the last chapter of his biography, "shows up fresh from brain tumor surgery, gives a rousing speech, and then does one last maverick face turn and rescues the legacy of the man he fought so bitterly against" makes for a perfect Hollywood ending. When they make the movie, they'll play it up like Senator Paine changing his vote and Darth Vader saving Luke from the Emperor all rolled into one.
(The movie will not include McCain then endorsing Trump's tax cuts despite their being forced through under exactly the same budget reconciliation process he had so vocally opposed months earlier.)
---
The Oklahoma City bomber was once a promising young Gulf War veteran. His slide into isolation and extremism happened to dovetail with the fate of his beloved Buffalo Bills
---
---
---
I wonder how many right-wingers realize how much they'd hate Pat Tillman if he hadn't died.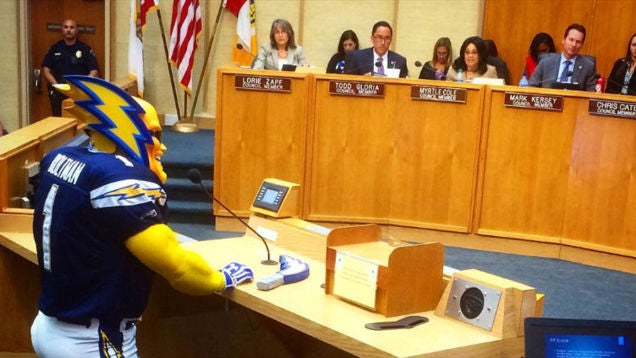 ---
From a mental health perspective, censorship by BIG TECH is very dangerous. It can be deadly, actually.

Many people suffer from depression. Including myself.

What do you think a clinically depressed person will do when BIG TECH takes away their speech outlet?

Suicide.
---
Conquering the land of selfish natives who refused to share and coexist peacefully- is technically not stealing
I sure hope those monocles denote sarcasm...
---
Posts: 2448
Joined: Tue Jan 21, 2014 8:04 am
---
"Before and now" annoys me irrationally.
---
---
Posts: 2448
Joined: Tue Jan 21, 2014 8:04 am
I was going to make a terrible joke about how the boy would be incapable of riding bikes without sexually assaulting that girl, but more importantly: what the fuck is he playing? He has a cartoon rocket in one hand and a toy plane in the other. That's not behavior I trust from a future supreme court justice either.
---
Original Tweet is gone already, of course.
---
---
I'd imagine it is because for many times in the lives of those observing this they have been disempowered by police, bullied by police. Stopped because they "fit the description" and treated like how the Democrats treated Brett Kavanaugh by police.
I'll never not love the ones that just go off a fucking cliff at the end.
---
Gotta love them cellphones.
EDIT: Cheap, but I laughed:
---
If you define Evil as "attacking my way of thinking and life" then yeah, Notch isn't wrong, the left is actually doing that more than ever now.
---
Posts: 219
Joined: Tue Oct 09, 2018 8:54 pm
Location: Portrait of a jester; Nople Dople.
Despite having been watching this unfold for, maybe a decade?
It never ceases to amaze me how afraid these people are. Leftists, religious dissidents, the nightmares, the rebels; they must all be crawling under the floorboards, waiting to slip poison in the five holy breakfast cereals, or whatever. Confederacy of Dunces was a prophecy, prove me wrong...

Oh, and on that note, it's a bit old but I'm newbie so, mild necromancy is okay...

Why does these fucks keep comparing themselves to ancient philosophers? I can say with some certainty Plato'd just keep vomiting continously, and as for Aristotle, though he was in many ways a cantankerous fuck himself...

"The cause of the pleasure felt by those who insult is the idea that, in ill-treating others, they are more fully showing superiority. That is why the young and the wealthy are given to insults; for they think that, in committing them, they are showing their superiority."

... Sometimes, he got it in one.
---
Friday wrote:If you define Evil as "attacking my way of thinking and life" then yeah, Notch isn't wrong, the left is actually doing that more than ever now.
I don't know about "more than ever".
There
was
that time we went to war and actually
killed
nazis.
---
Posts: 2539
Joined: Mon Jan 20, 2014 7:31 pm
Now we'd yell "THEY'RE ENTITLED TO THEIR OPINION TOO" at soldiers on their way overseas
---
Who is online
Users browsing this forum: No registered users and 3 guests