Comparative scale of the fires across CA
pisa katto
pisa katto
---
---
Like I said before, my hometown burning down was just a preview of the megafires to come.
---
Posts: 2912
Joined: Mon Jan 20, 2014 7:31 pm
In a press release this morning, California reported that they don't have the resources to fight all these fires.

because
the prison slaves they use on the front lines
are too sick with Covid
---
---
Man I've spent more time trying to figure out how best to word "Who cares, nobody's listening to him" than anybody in charge of disaster relief has spent listening to him. Only the most opioid-riddled burnout wants to be associated with that.
---
So here's an update on the state of the state vis a vis fire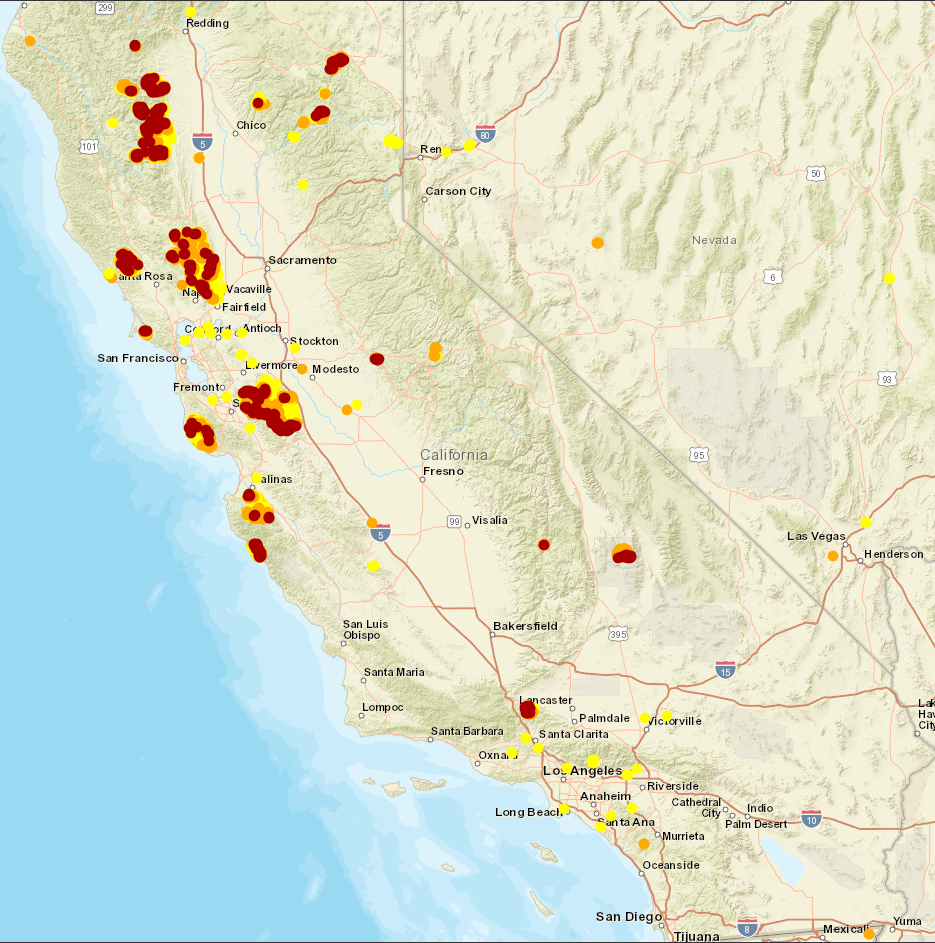 As you can see, each of the huge fires has begun yellowing. Since any fire the satellite detected in its most recent sweep shows up in red, this means that the area of the state that's actively on fire has decreased significantly.
The bad news is, none of them have gone out or even been contained, and several of the single dots from yesterday have grown to three-four dots in size, so it's still up in the air which direction this will all go.
How fleeting are all human passions compared with the massive continuity of ducks.
---
---
---
Thad wrote:For God's sake, stop having gender
---
---