The cabal exists but its membership is much less Collective Consciousness and much more Game of Thrones.
---
Classic wrote:Now I'm pretty sure that the cabal exists, and that they are insane, but are also incompetent.
---
Brentai wrote:The cabal exists but its membership is much less Collective Consciousness and much more Game of Thrones.
Which, in aggregate, creates the illusion of a Collective Consciousness that is insane and incompetent? Kind of like how the #BaldwinGate movement is, in aggregate, an entitled pissbaby.
It's a lossy model, but I don't know if we gain anything from using more precise models.
---
Thad wrote:Which ties right back to what Brent just said: Democrats can win elections by virtue of not being Republicans. In fact, I think they're going to win in 2016 without much difficulty. But that's down to Republicans systematically alienating every demographic but straight white males, not Democrats articulating their message clearly and passionately.
Well, but with the GOP being what it is, why would the dems even
bother
articulating a position? What possible benefit could they secure by doing so?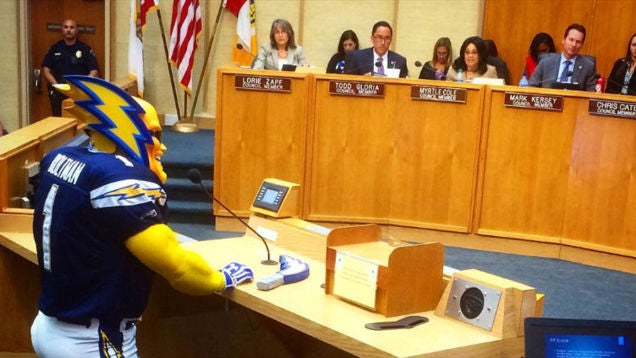 ---
Yuri wrote:It also depends on how you define "lazy". I tend to define it as people who make less than me.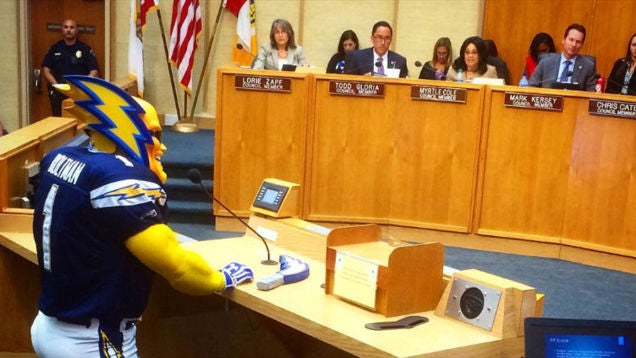 ---
pacobird wrote:Well, but with the GOP being what it is, why would the dems even bother articulating a position?
Because Republicans just swept the midterms with 35% voter turnout?
I think the Dems were bound to do poorly in this election no matter what happened. But they spent actual billions-with-a-B of dollars systematically alienating the voters who didn't already hate them on the theory that it would somehow win over the ones who did.
It would have been really, really easy to campaign on the dropping unemployment rate, the high level of satisfaction among healthcare exchange customers, and the minor detail that the Republicans are the ones who've spent the past four years stonewalling absolutely everything.
Instead they campaigned on how much Obama sucks. And guess what -- people who hate Obama aren't going to vote for a Democrat, no matter how much that Democrat professes to hate Obama.
What's the old line about "Give the voters a choice between a Republican and a Democrat pretending to be a Republican and they'll pick the Republican every time"?
Again, I think the Democrats were bound to have their asses kicked no matter what in this election. But that doesn't mean they had to bend over and pass out invitations.
Voter apathy, cynicism, and disillusionment all put Republicans at an advantage. Democrats shouldn't be encouraging those things.
ETA: There are also down-ballot repercussions to consider. Don't know if you've been paying attention to
Diane Douglas
, who just got elected as Arizona's Superintendent of Public Instruction, but she won the primary by sheer virtue of not being Huppenthal (who was recently caught posting far-right horseshit in multiple Internet comments sections under multiple sockpuppet accounts) and won narrowly in the general by sheer virtue of having an "R" next to her name in a heavily-Republican election.
Democratic and Independent turnout matters. And it matters even more for the offices that DON'T get all the attention. When the Democratic Party doesn't have its shit together, it's not just people like Duval and Goddard who lose elections, it's people like David Garcia, too. People who are highly qualified, have broad bipartisan support, and are running against complete idiots. Garcia should have been a slam dunk and it's an embarrassment that he lost. An embarrassment that I suspect is going to get much bigger as Douglas takes office and enacts her single policy goal of noncompliance with the common core.
(Not that I don't think there are valid criticisms to be leveled at common core. But Douglas's opposition is just mindless anti-federal government obstructionism.)
---
I don't know that we really have a thread about "polarization" but maybe here? You guys can move this if you like.

Anyway, so yeah. Polarization. Someone took a look at historical numbers and found out [=http://arsenalfordemocracy.com/2015/04/24/polarization/#.VT2o7q1Viko]it's been here here for decades, but was masked because until the Civil Rights Act, party lines were shaped by geography far more than ideology[/url]

Essentially, up until '68 there were large numbers of Republicans who would have been Democrats today and vice versa without pre-'68 party regionalism.
---
Who is online
Users browsing this forum: No registered users and 1 guest