: Whew, okay, that should do it.

: Is it really working this time?

: Well, this sure isn't anywhere we know in Alefgard.

: Oh! Hello!

: Ah, excuse me, miss, but where are we?

: This is a bit of a difficult question. I'm not sure what to call this place, to be honest!

: Call it a hall of heroes.

: That's about as accurate a name as it gets, I suppose.

: I don't know about that. There's a tattooed weirdo hanging around in here, talking about demons all the time. I don't know what his deal is, but he's creeping me out.

: So this isn't Alefgard, then? Have you heard of Aliahan? Or Romaly?

: Yes, but not in the way you're hoping, I'm afraid.

: What's that even supposed to mean?

: Well... Okay, look, long story short, we're your descendants. Or, to be precise, Erdrick's descendants. I mean, Zofia's descendants.

: ...what.

: I don't get how this works either!

: I'm not a descendant of yours, but I married one!

: Wait, I knew there was something off going on. Were you the ones scrying on us all this time?

: Yes, we were. You have our apologies.

: I suppose our deeds are of historical interest.

: We lost track of you at about the time you returned to Tantegel after taking out Zoma.

: So, five years ago then.

: Uh, just so we know... Where are you from?

: Alefgard.

: And the surrounding lands.

: Oh... so I don't ever...

: You do not. I'm sorry.

: Hey, don't you dare do this without us!

: Eh what-

: Hey hey hey!

: Merry meet, everyone!

: ...okay, this is getting pretty crowded...

: Gonzalo, Leonor! How are things going topside?

: Ha, this big goof and I opened a weapon shop in Aliahan!

: More importantly, we have a little Zofia of our own now. It seemed like a good time, with the peace and all!

: Ah! That's not necessary!

: You did bring us together!

: Well, congratulations!

: How's my mother doing?

: She's taken care of, don't worry.

: When it became obvious you all went to another world and that the passage there sealed up, the Vault accepted to transfer your account to hers. She's plenty comfortable, and she knows you live.

: Oof, comfortable, I'll say.

: Please tell her I love her! Tell her I'd come back if I could!

: She knows, but we'll pass it on. You have our word.

: For my part, I'm the head priestess in Dhama now. I wish there was more to say about it, but it's about what you expect.

: There has to be a lot more people there now though!

: Oh yeah, it's plenty busy.

: But enough about us! What have you been up to?

: Oh, you know, this and that. Getting to know the people, the land. Spending time with my friends!

: Goodness, Alvaro, do tell them about you.

: Ah, heh...

: Dude's gonna be king! Can you believe it?

: Well I'll be! King Alvaro!

: I-I was born a duke's heir, technically speaking. And now I'm engaged to King Raosu's grand-daughter, Princess Gwynevere.

: ...!

: So it's more like... king consort, I suppose.

: Huh. Suddenly my life begins to make sense.

: I set up a coven in Hauksness. The state of arcane education in Alefgard is deplorable, so, life's goal, doing some good, that sort of thing. No biggie.

: Don't let her put herself down, she's taking in so many orphans!

: Eh, if even half of them had any talent, we'd have an army of witches and wizards already.

: In... Hauksness, did you say...?

: Shh.

: What about you, Isabel?

: Oh... Nothing much... nothing much worth mentioning!

: Get out of here! She's traveling all over with this Garin kid, they draw crowds everywhere they go!

: Ah, he doesn't need me, he's got all the talent-

: Lies!

: No he doesn't! Come on!

: Haha, well, maybe I have just a little to do with it.

: Okay, so... You guys are... my... from the future, right? What Zoma said... His threat... Did it come true?

: ...

: ...

: ...

: Yeah, it did.

: But you were right too.

: There really were others.

: And Rubiss honored her pact with you.

: That's... that's good to hear. I mean, it would have been better if he had been wrong, but...

: There's been tough times for sure.

: But the world's in good hands, thanks to you.

: Okay. Okay, that's a relief.

: Just... uh... you don't want to hear this right now but, you do end up with at least one kid, so... you might want to think about working on that.

: R-right...

: No pressure, but-

: Well, maybe a little pressure.

: Eesh.

: Hey, I'm just twenty-one, give me a break!

: You've got time!

: I'm sure you'll find someone worthy one day.

: Heh... maybe. I mean, okay, sure!

: You know, there is someone I'd like you to meet...

: Oooooh no, we're not starting with this!

: Just saying!

: Alright, alright, as much as this topic of conversation needs to go on and on, I can't keep this channel open much longer.

: Gah, yeah, it's closing on our end too. We don't belong here... not yet.

: Wait, can't I-

: Sorry, that's not how this works. And it sounds like you're needed on that side, right?

: Right. Goodbye everyone!

: It was great to meet you, Zofia!

: I swear you'll be remembered on the surface as well!

: Thanks for your help!

: Hey, wait, what happened to Pancho?

: Who?

: Who cares?

: Welp, alright then.

: Thank you too, Zofia, and all of you.

: We only have a world to live in because you kept Zoma from bringing it to ruin.

: Never forget that your deeds resonate throughout history.

: You kicked a ton of ass, and that's rad!

: Now get some rest! You've earned it!

: Heh, one day we'll find the time for it. Goodbye!

: Take care!

: Great meeting you all!

: Treasure each other! Make each other happy! Promise!

: It's a promise.

: Always.
...
Meanwhile, in a lonely castle far to the north of the surface world...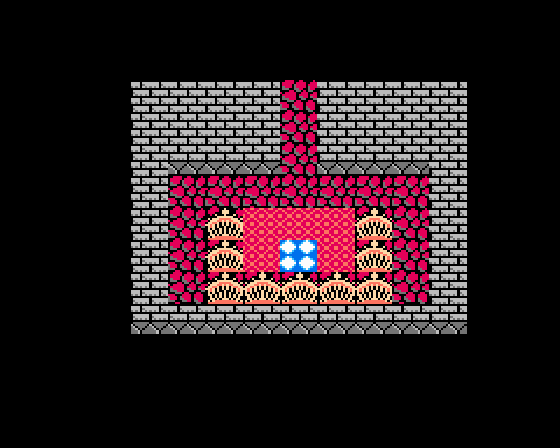 A dragon of royal blood is born, without a wise mother's love and guidance. He is deprived of his family's greatest treasure, a relic of pure beauty, a device of fury and power; it was taken by strangers, by humans, to fight a foe, so far away. He sees it in his dreams. In another place. In unworthy hands.
Deep within his heart grows hatred strong enough to pierce the veil between worlds, a consuming flame burning through the ages. It calls to the dark and to those who dwell there, lurking, waiting for their hour to come once more.
Dragons live long lives, hold mighty grudges, and yield oh so easily to greed...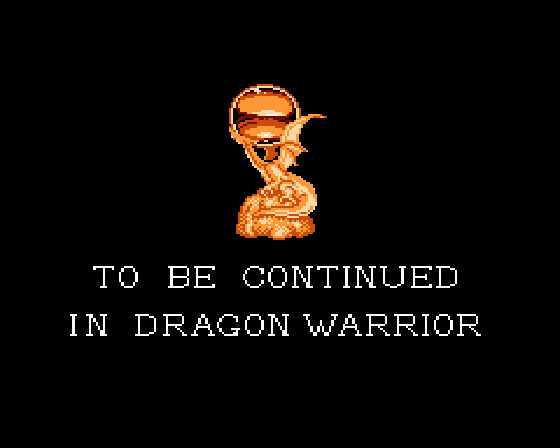 But we already know how that story goes, don't we?
Maybe next time, we'll turn our gaze to another land.