Ramza teleports back down and tries to take some pressure off before reviving Grukk
again
. Needless to say this is inadequate.
But whereas Grukk had Damage Split as her best non-Shirahidori counter move, Ramza has Hamedo.
This is pretty effective at both preventing damage and hastening the end of the fight. Good job, Ramza!
That's a less good job, Ramza!
Wanda is on her way back over, but can't get close enough to target a Raise 2. So she drops Shiva instead, managing to take out the other enemy Ninja.
Ramza won't get another chance to Revive, so I hope Wanda makes it over here soon!
Instead of dropping dead, the enemy Thief just loses Death Sentence and goes about his day as usual. Turns out you can't autokill anyone who's wearing a Judo Outfit.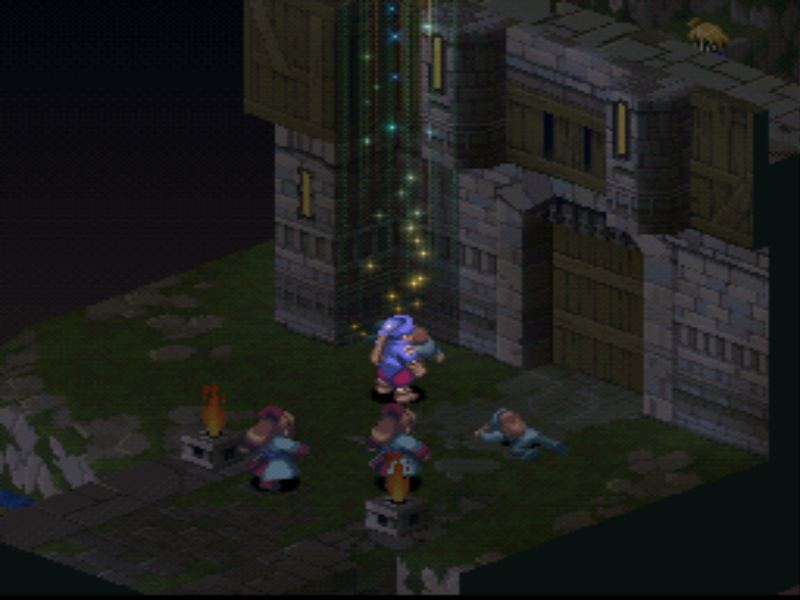 *sigh*