Yeah, seems like setting up either a short play session or dedicated server should be easy enough. All info is galaxy (sever) based, so if you start something offline and host it, anyone can interact. And if you do a play session with a friend whoever has the save can keep playing alone.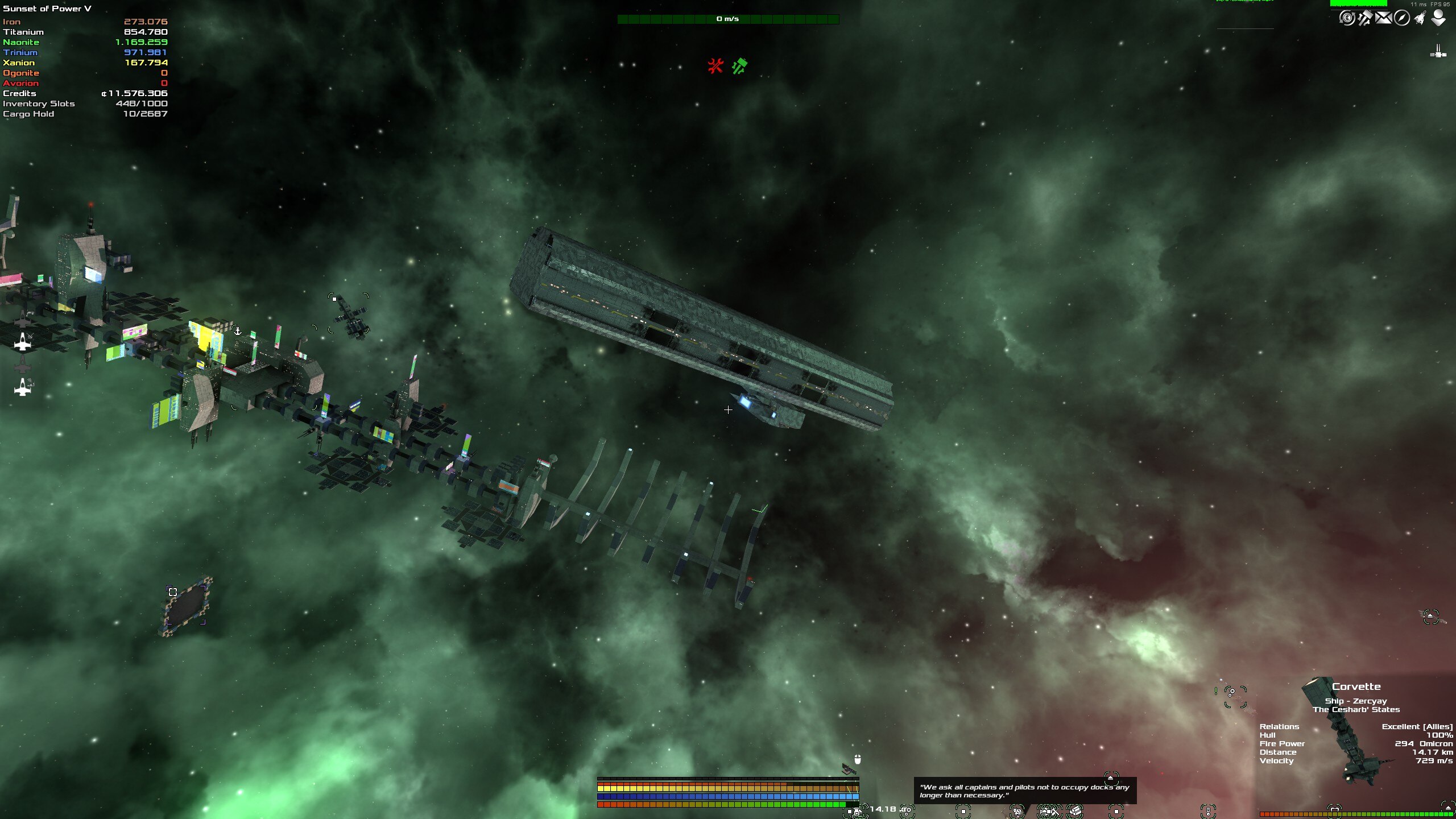 Hopefully the last update screenshot, as I've been obsessing a little too hard lately. The Boom Tube design evolved into it's ultimate form as a carrier and gunship. It's only at 50-60% of the maximum size for all systems upgrades, and limited in arms currently (based off turret availability still), but the goal is totally decked out in automated cannons and railguns with one or two full fighter squads to sit in place and decimate most enemies before they get in range.
The issue is, at this size and without barrier materials, even with the artifact warp upgrade it does not make sense to try exploring around mass signatures for wormholes and such and wait like 2 minutes for each jump. So that little chunk on the bottom of the tube is the first of potentially two "fighter" crafts that can be kept docked, while keeping room for the thrusters and even some cargo container space. With my current resources the tube is still my main ship, but eventually I'll do most of my play in the fighter and call in the big guy with AI if I run into anything too big to handle alone. Everything docked, the big one can already jump nearly a fully zoomed grid at a time, and that's with a lot of room left for warp drives, and only an exceptional grade upgrade for distance.